MetLife embroiled in $50 million lawsuit over pay dispute | Insurance Business America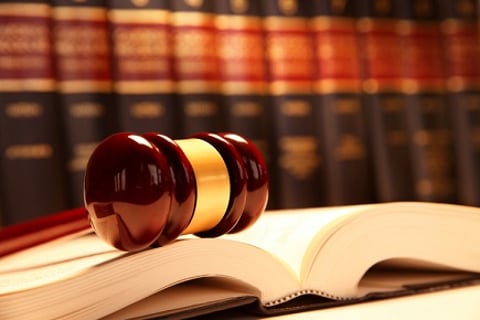 A nationwide class action brought against MetLife by hundreds of claims specialists for unpaid overtime was granted conditional certification by US District Judge Alison J. Nathan last week.
The lawsuit asserts the major insurer stopped paying overtime to its long-term disability (LTD) claims specialists in November 2013, after "reclassifying" them without any actual change in their job duties. It was filed in the US District Court, Southern District of New York, on behalf of hundreds of workers and seeks in excess of $50 million for lost wages and liquidated damages.
The action is brought by plaintiffs Debra Julian, a former LTD claim specialist in New York, and Stephanie McKinney, a former LTD claim specialist in Connecticut. The plaintiffs are represented by Sanford Heisler Sharp and Krakower DiChiara LLC.
MetLife used to pay its LTD claim specialists hourly wages and overtime pay, but stopped this system in November 2013 after "reclassifying" the role. The class action suggests the insurer made the change as a "cost cutting measure".
"Judge Nathan's conditional certification is a welcome first step in addressing MetLife's flagrant compensation practices," commented Michael Palmer, co-chair of Sanford Heisler Sharp's Wage & Hour Practice. "Despite consistently having to work more than 40 hours per week, LTD claim specialists are denied overtime pay. With this ruling, the class action can now proceed on behalf of hundreds of workers."
Plaintiffs have described MetLife's LTD claim specialists' job as a role that involves gathering information about disability claimants, entering the information into the insurer's computer systems, and consulting with supervisors and specialized staff.
The complaint alleges LTD claim specialists at the company regularly work between 45 and 60 hours per week, without receiving appropriate compensation for overtime hours.
"MetLife has underpaid and overworked their employees through a 'reclassification' scheme," said David Sanford, chair of Sanford Heisler Sharp. "There are significant public interest issues at stake in this class action. All too often, companies use 'reclassifications' to wrongfully deny their employees overtime compensation."
The lawsuit seeks to recover damages, including unpaid wages, on behalf of the plaintiffs and the class of LTD claim specialists. It also seeks an injunction against MetLife requiring the company to change its wage practices going forward.
Related stories: