MN man sentenced for $2 million insurance fraud scheme | Insurance Business America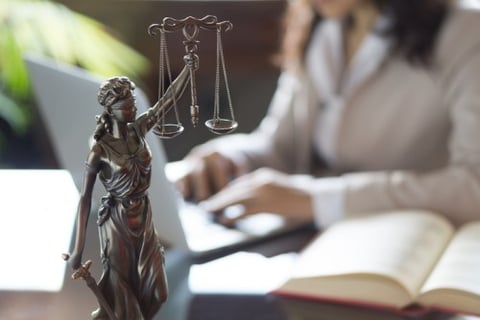 A man from Minnesota will serve over three years in prison for staging his death in Eastern Europe eight years ago as part of an elaborate scheme to claim a $2 million life insurance policy.
Igor Vorotinov, 55, who formerly lived in Maple Grove, MN, was sentenced for mail fraud earlier this week in US District Court, Pioneer Press reported. He was sentenced to 41 months in prison, three years of supervised release, and over $2 million in restitution to Mutual of Omaha Insurance.
In 2010, Vorotinov obtained a life insurance policy on his own life, designating his ex-wife Irina Vorotinov and their son Ikon as beneficiaries. He then left the US for Moldova in Eastern Europe.
Seven months later, Igor's body was supposedly found in Moldova by authorities following an anonymous tip. Irina was notified by authorities that they had found a body they suspect to be Igor, as the corpse was found with his passport and other identifying details.
Read more: Plymouth woman accused of insurance fraud for staging ex-husband's death
Irina then had the corpse cremated and the ashes interred at the Lakewood Cemetery in Minneapolis. She later submitted a death claim to Mutual of Omaha, which then sent her a check for $2,048,414.09. After receiving the money, Irina transferred more than $1.5 million to bank accounts in Switzerland and Moldova.
The scheme was finally uncovered in 2013, when Detroit custom agents seized their son Ikon's computer, which revealed photos of Igor alive and well. An unidentified tipster had informed FBI of the ruse, which led to the confiscation of the computer.
Read more: "Dead" insurance fraudster found in Europe
It was revealed that following his supposed death, Igor had changed his name to Nikoly Patoka and moved to the Russian-controlled region of Transnistria to keep the ruse. He lived there until 2018, when he was arrested and extradited back to the US to face charges of mail fraud.
The Associated Press reported that it remains unclear whose remains were interred at the Lakewood Cemetery in lieu of Igor.