Morning Briefing: AIG profits up 6.3 per cent, tribute paid to workforce | Insurance Business America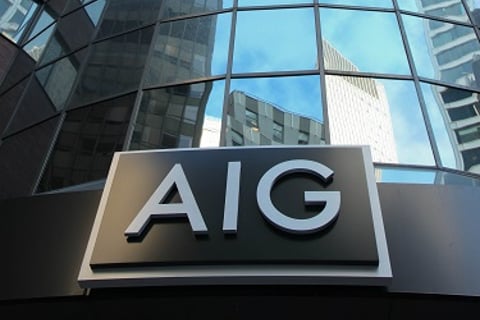 AIG profits up 6.3 per cent, tribute paid to workforce
Lower costs have allowed profits to increase at the US and Canada's largest commercial insurer AIG. With costs down 16.3 per cent, net income increased to $1.9 billion. Return on equity was 8.6 per cent, up from 6.8 per cent a year earlier.
Higher catastrophe losses and the use of a lower discount rate for reserves contributed 11.6 points to the Commercial Property Casualty loss ratio of 75.0, but the Accident Year Loss ratio was down by 4.2 points from the prior-year quarter to 62.4, a 3.8-point improvement from the full year of 2015.
Net premiums written dropped 21 per cent with an underwriting loss of $100 million. This was due to the insurer's strategy of moving away from certain risks and not renewing some underperforming areas of business.
"I want to thank our employees for their hard work and client focus while embracing widespread change in our management structure, asset and liability mix and operating workflow. Together we are reshaping AIG, investing in talent and technology to become our clients' most valued insurer," said Peter D. Hancock, AIG President and Chief Executive Officer.
New political risk combination announced
A new political risk insurance binding authority has been announced by Talbot Underwriting Services' New York office.
With $115 million in capacity, it will provide brokers and clients in the Americas with a one-stop shop to access Political Risk Insurance capacity in the Lloyd's market.
"For our brokers and clients, substantial additional capacity from insurers that really understand their needs will undoubtedly be welcome," commented James Bamford, head of war, terrorism and political risk at Talbot.
The authority, led by Talbot, is 100 per cent underwritten by various Lloyd's underwriters and includes syndicates managed by Ascot,
Sompo
Canopius
,
CNA
Hardy, and Starstone.
Medication costs could be 13 per cent higher
The cost of prescription medicines could be as much as 13 per cent higher in 2016. That's the prediction of a team of experts led by the University of Illinois at Chicago's College of Pharmacy.
The study reviewed cost changes and future factors which are likely to influence drug costs; it expects a minimum increase of 11 per cent.
The main factors for the increase will be drug spending in clinics rising by between 15 and 17 per cent and spending in non-federal hospitals rising by between 10 and 12 per cent.
"These estimates for growth are considerably higher than those we have made in the past but consistent with recent trends and other forecasts," Glen Schumock, lead author of the report. "We have observed consistent increases in growth over the past three years in hospital settings."
Higher-priced specialty treatments are driving up clinical spending on drugs which will impact insurers' costs.