Morning Briefing: Consumers are ready for insurance robo-advisors | Insurance Business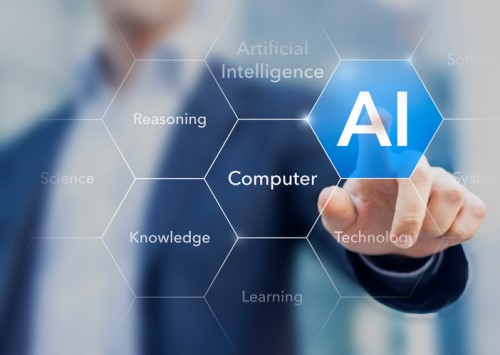 Consumers are ready for insurance robo-advisors
Seven out of ten consumers would welcome robo-advisory services for insurance and other financial services, a new survey reveals.
The global study by professional services firm Accenture found that computer-generated advice would be accepted by most but only to a certain level. For more complex matters, human interaction remains important.
For insurance advice, 71 per cent of respondents said they would be open to robo-advisors for helping to determine which coverage to purchase. This is the same percentage as for advice on which bank account to open.
Complaints is one area where consumers are less happy to deal with a computer but generally two-thirds want human contact for financial services matters.
The report also discovered the 29 per cent of respondents would consider switching to Google, Amazon or Facebook for insurance services and 30 per cent would switch to a retailer or supermarket.
Personalized insurance is a big one with 64 per cent of respondents showing an interest.
Unsurprisingly, many of the respondents who were open to new platforms and outlets for their insurance and other financial needs are millennials and those from emerging markets but even in mature markets there is an increasing acceptance of new ideas.
Three key risks for 2017 highlighted in global report
Economic inequality, societal polarization, and intensifying environmental dangers have been identified as the top three risks in the latest Global Risk Report from the World Economic Forum.
The report, developed with support from insurers Marsh and
Zurich
, surveyed 750 risk experts and highlights that rising inequality between top earners and those at the bottom is the largest risk to global development in the next 10 years.
The environment is second and reached a milestone with key elements of climate change being ranked highly both for risk and for likelihood. Extreme weather events are the top risk identified in this sector.
Polarization of societies is the third highest risk and there is also concern that society is not keeping pace with technological trends.
"We live in disruptive times where technological progress also creates challenges. Without proper governance and re-skilling of workers, technology will eliminate jobs faster than it creates them," warns said Cecilia Reyes, chief risk officer of Zurich Insurance Group.
She added that governments cannot continue to blame globalization for society's challenges but must embrace cooperation.
AIG develops automatic document processing solution
AIG has teamed up with law firm Bond Dickinson to develop a document processing solution which will save time and money for the insurer's lawyers.
"As part of AIG's strategic focus to concentrate resources on delivering value to our clients, we are continually looking for ways to streamline operations and automate processes and systems," explained Chris Newby, General Counsel at AIG. "This approach simplifies the way we template legal documents enabling the legal team to focus on delivering value to the business."
The focus was the automation of non-disclosure documents with templates created by the law firm, which has represented AIG for many years. The process has been migrated to the insurer's service center in Manilla.