Morning Briefing: Zurich, Aon team up on industry recruitment | Insurance Business America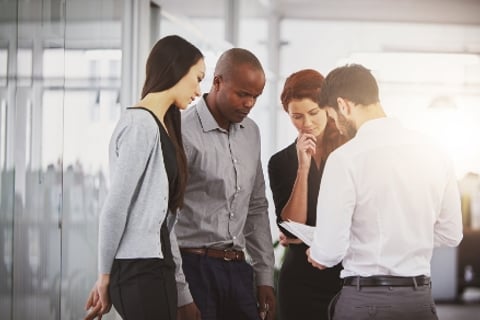 Zurich, Aon team up on industry recruitment
Global insurance firms Zurich and Aon are jointly calling for apprenticeship programs to tackle the skills gap. The two firms are specifically focusing on the insurance and financial services sector in Chicago in putting the case for an industry-wide approach to training.
"There is a lot of talk about the skills gap of individual workers, but as business leaders, we need to step up and fill the training gap," said Aon President & CEO Greg Case. "We're investing in apprenticeships because they will help us harness untapped potential and create the future leaders for our sector."
Aon already has a partnership with City Colleges of Chicago where it will launch its apprentice program in 2017.
Mike Foley, CEO North America Commercial and Regional Chairman of North America for Zurich Insurance commented that apprenticeships build a strong talent pipeline: "Our industry is facing a widening skills and training gap, so we need to be more proactive in attracting talent and guiding their development through hands on experience."
Manulife announces appointment of female leaders
As the world focuses on International Women's Day, Manulife has announced two new appointments.
Manulife Financial Corporation and The Manufacturers Life Insurance Company has appointed Pamela O. Kimmet to its board of directors bringing the proportion of Manulife's female independent directors to 36 per cent. Ms. Kimmet is senior HR vice-president at Coca-Cola.
The insurer has also announced that Diana Stockwell has been appointed head of Latin American sales and relationship management. She joins from State Street Global Advisors and has more than a decade of experience in the Latin American market.
Aussie insurer under investigation
An investigation is being launched into an Australian insurer's treatment of terminally-ill patients. The insurance division of Commonwealth Bank is alleged to have avoided making payments to dying patients, which has prompted a media backlash against the bank and its insurance arm.
Australia's securities regulator, ASIC, said Tuesday that it will look into the allegations made by Fairfax Media. Commonwealth Bank has not commented on the accusations.