Munich Re Specialty Insurance CEO shares plans for unit | Insurance Business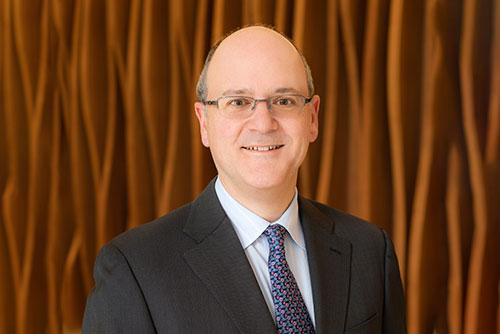 It's almost a year since Munich Re hired insurance veteran Michael Kerner (pictured) as chief executive officer for Munich Re Specialty Insurance (MRSI), a new commercial insurance unit in North America - and what a year it has been. With many lines of property / casualty insurance business in the US hardening and tightening, MRSI has had ample opportunity to test its weight (which is significant given its membership in the Munich Re (Group) and build some strong momentum in the excess and surplus lines (E&S) market.
"It has been a really exciting year," said Kerner in conversation with Insurance Business at the WSIA Annual Marketplace in San Diego. "The idea behind Munich Re Specialty Insurance is to bring together some of Munich Re's long-standing capabilities and leadership positions under one umbrella. From that, we will then expand those capabilities in the E&S market so that we can offer a broader set of products for a wider array of risks and serve a larger set of customers.
"We can't really call MRSI a start-up because we've been in this business for decades. The idea is to bring those capabilities together and then expand the unit significantly. The value we bring to the market includes all of the great capabilities of Munich Re, which haven't really been deployed in the E&S market before. It's a great brand, with solid financials, a strong balance sheet, and some amazing capabilities around innovation, data and analytics. These are all things we can bring to the E&S market, and we're excited to do so in the coming years."
The timing of MRSI's launch was fortuitous, to say the least. Anyone who attended the recent WSIA Annual Marketplace will testify about the widespread positivity among E&S players, with many viewing the firming market as an opportunity to find unique solutions and offer extra capacity as primary insurers start to tighten their belts.
This wasn't part of MRSI's master plan. When Kerner came onboard in December 2018, the market was much more stable than it is now. In fact, he received a lot of questions about why Munich Re was choosing to build those capabilities at that time. Kerner explained that Munich Re has a long-term plan for MRSI, which is more about building a strong E&S business by enhancing the capabilities the firm already has on its docket.
But Kerner did admit they would be remiss not to capitalize on the current opportunities in the marketplace. He said: "It just so happens that we have an immediate opportunity to deploy our capabilities in a relatively significant way because the market is in need of additional players and additional capacity. But we would have launched when we did anyway. There's such a wide array of products and services that we'll be able to provide. So far, we've identified three key lines – casualty, professional liability, and property. We've already launched our casualty operation, and we expect to be offering professional liability and property by the end of the year. Then in 2020, we'll start exploring other opportunities."
A key tenet of the E&S insurance space is that specialty providers simply cannot be all things to all people. In recognition of this, Kerner said MRSI is looking to be "focused" with its broker distribution partners. The unit will run through "a pretty rigorous process" with prospective distribution partners in order to understand what their strategic goals are and to plan out specific actions that each party will take forward.
"When we do that with a distributor, we expect to become very relevant to them. It has to be a relationship where we can both afford to spend time planning strategic action," Kerner told Insurance Business. "In terms of what we can bring to our distribution partners, it's really the whole service. We're bringing expertise both on the underwriting and on the claims side, which is critical in specialty lines. We'll also connect the market to our innovation, for instance the Munich Engine, which is an automated rating, risk selection and underwriting system.
"The interesting thing from my perspective joining Munich Re from outside is the amount of innovation that's going on within the Group. I used to be a reinsurance buyer for another company, so I was a client of Munich Re. I always knew there was a lot going on, but when you get into the organization, you realize there's so much more happening that you weren't aware of. To me, providing that innovation to the marketplace in a cohesive way is really powerful. I'm very excited to do that with MRSI."