New agent portal technology promises to cut overhead, save time | Insurance Business America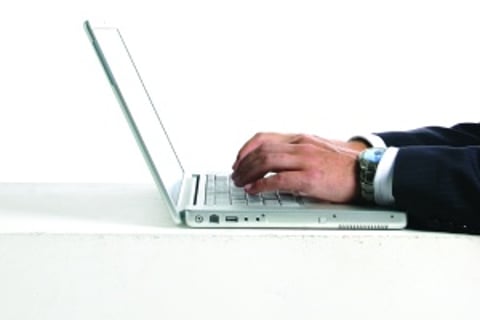 Ten years ago, independent insurance agents requesting a quote from an MGA or a carrier had to submit hundreds of pieces of information for submission through each agent portal. Though that information now exists within many agency management systems, transferring data still requires rekeying data for each application.
That, along with other agency pain points, led Jeff Harris and Dimitri Nikouline to found Appulate and create technology-based solutions to unnecessary industry costs. The result is Appulate's online submission platform, used by roughly 13,000 agencies and now available free of cost to agents working with Keystone Insurers Group.
Agents with the MGA will be able to use Appulate technology to upload submission data and receive a quote. The technology transfers all
ACORD
data from the office's agency management system and pre-populates all relevant fields. According to Nikouline, that cuts out roughly 70% of the agent's work.
"This way, the problem is completely solved and it doesn't just shift the burden from carrier or MGA to agent," said Nikouline, who works as Appulate's Chief Technology Officer. "The problem is solved both on the front and back end."
Without technology like Appulate's, Nikouline says agents would have to spend "two hours of data entry just to get five quotes," which may have a 10% chance of closing.
Appulate's online submission platform "continues to evolve and expand," he added, including future technology allowing MGAs like Keystone to have bonding authority electronically. Underwriters can electronically assess qualification logic, sending back a "yes" or a "no" based on qualifiers like appetite and loss ratio runs.
New technology known as a "reverse portal" will also allow MGAs to upload agent submissions and send back the document to the retail agent if it is missing any key information. The link then goes to the agent, who can click through, answer the additional questions and send the application back to the MGA without having to use email.
"That's a big part of our portfolio," Nikouline said.