One80 Intermediaries launches accessible Pandemic Protector policy | Insurance Business America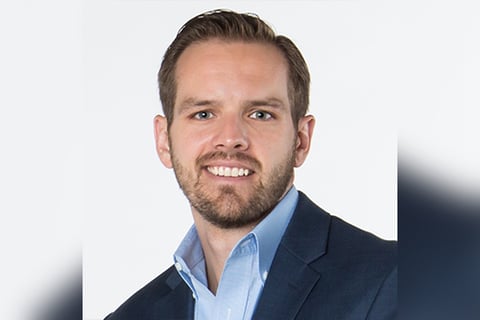 With the COVID-19 pandemic causing financial havoc worldwide, insurers and risk managers are scrambling to find solutions that will protect organizations from similarly catastrophic pandemic and epidemic events in the future.
One organization to make a significant breakthrough is One80 Intermediaries (One80), a national wholesale broker and program manager, headquartered in Boston, MA. In partnership with C.J. Coleman & Company Limited, a leading Lloyd's and London market brokerage, One80 has come up with a new insurance policy called Pandemic Protector, which provides non-damage business interruption insurance for loss of gross profit due to an epidemic and/or pandemic outbreak.
The coverage is designed for companies of all sectors and sizes. With a low minimum premium, the customized policy provides broad coverage with a flexible definition of the epidemic triggers to meet insureds' bespoke needs. One80 states that Pandemic Protector is suitable and accessible for companies of all sizes, from small to mid-sized businesses through to Fortune 500s.
Read next: Pandemic insurance – the new terrorism cover?
"Two of the big new items we're bringing to the market are the lower limit options and lower minimum premiums. There have been other pandemic products in the market in the past, but we consider this one of the most accessible in the marketplace," said Alex Furlong (pictured), senior casualty executive at One80 Intermediaries. "It's a minimum premium of $35,000 for a $1 million dollar limit, but, of course, each account is underwritten on its own terms. It's intended to help insureds with mitigating the type of risk we're dealing with right now. COVID-19 is excluded, but for a future similar type of outbreak, this type of a policy is becoming more important in the marketplace, and it's something that insureds will definitely have to consider purchasing."
Pandemic insurance products in the past have not enjoyed much success. Furlong puts this down to two core roadblocks: first, that pandemic risk was not seen as "real" and, therefore, insureds failed to consider how a COVID-19-type event might occur and effect their businesses; and secondly, past products have been far too expensive.
"When the COVID-19 situation occurred, we saw an opportunity to help insure businesses against this type of risk in the future," Furlong told Insurance Business. "We worked with C.J. Coleman to come up with something that would be accessible to not just a Fortune 500 company but also for small to middle-market business that needed the protection very much and would consider purchasing it so they don't have to rely on their own balance sheet to self-insure against this type of an exposure in the future.
"In the past, products have been available at higher limits. Conceptually, people in the insurance business were thinking this is something that larger corporations would be very interested in buying. I think that the larger a company is, the more willing they are to self-insure against risk like this. So, as we were developing this product, we thought it's probably more the smaller to middle-market companies that need some kind of coverage, which would be a lower limit option, and they would also need it at a reasonable price. It's not necessarily that it's wildly cheaper than anything in the past, it's just that we're able to offer lower limits and a correspondingly lower premium."
Read more: Insurtech to launch parametric pandemic insurance product
Pandemic Protector provides broad coverage with a flexible definition of the epidemic triggers to meet insureds' unique needs. There are three coverage triggers, which are tied to a coverage radius that the insured selects at binding. The coverage triggers are: one) a severity trigger, based on fatalities within the insured's coverage radius from a given disease that's considered an epidemic in the policy language; two) when the World Health Organization (WHO) announces a public health emergency of international concern, and there's a transmission of cases within the insured's coverage radius; and three) when there's a local civil authority lockdown, a WHO emergency declaration, and a transmission of cases within the insured's covered area.
Since the official launch of Pandemic Protector in July, Furlong said One80 has received "a tremendous level of interest" from retail agents, resulting in hundreds of phone calls and emails in the first couple of days.
"There's a real need for a product like this," he said. "There are a lot of folks out there who are getting through this crisis, but they're concerned about the next one, if there is one. I think that's where this conversation is coming from. The response has been tremendous, and I think this is a great option to have for any retailer looking to offer this type of coverage to their insured. One of the difficult challenges right now is that the market is hardening in general. I know that on the retail side, renewal conversations and new business conversations are very challenging this year, just because rates are already increasing on normal business. You take that factor, and then you add in the factor of lower revenues potentially due to the crisis, and then you throw on the idea of selling a new product - and I can see why that's a challenging discussion for our retail partners. But I would also say it's a needed discussion.
"I think it's an opportunity for risk management professionals to demonstrate their value to their customer by offering a new resource, a new capability that could have protected and prevented a lot of pain in the business world over the last 12 months. I know it's tough to convince someone to spend more money to protect themselves, but I also think it's an opportunity, clearly, for insurance professionals to demonstrate their value to the market."