Outsourcing admin will help 'bring sexy back' to the industry | Insurance Business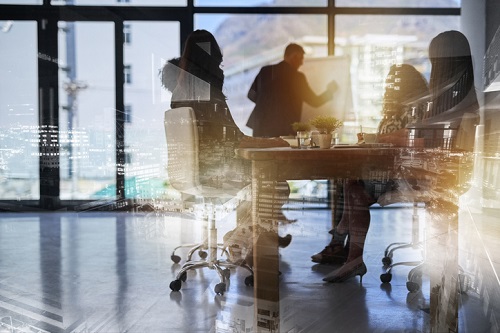 Operations outsourcing is becoming more and more important in the insurance industry. New technology and automation is relieving the pressures of tedious administrative tasks and allowing organizations to focus on a heightened value proposition.
One company offering outsourcing opportunities and growth strategies is Resource Pro. The company helps insurance organizations align their operations to their
business strategy
, so that they're better equipped to achieve present and future goals.
"There's a growing interest [in outsourcing] among insurance organizations," said Peggy Hansen, regional executive, business development, Resource Pro. "More and more organizations are looking to leverage the resources of companies like Resource Pro. Our evidence shows this is attributable to a few factors.
Celebrate excellence in insurance. Join us for the Insurance Business Awards in Chicago
.
"Competition is rife, the market's soft and there's a general need for efficiency. Organizations need to be as efficient as they can (and the insurance industry hasn't always been strong in that department). There's also the changing talent pool to consider. Around 50-60% of insurance professionals are due to retire in the next seven-10 years, and
millennials are not finding this industry sexy
at all."
Outsourcing through companies like Resource Pro allows insurance organizations to hand over the administrative work associated with processing insurance transactions so that they can elevate staff to a higher-value contribution.
This value proposition is key when addressing the concept of the talent pool and the insurance workforce gap, according to Hansen. Outsourcing administrative tasks gives organizations the ability to tailor jobs and processes that are attractive to younger people in the industry, she explained.
Successful business operations and a lucrative multi-generational workforce will soon come hand-in-hand with technology and automation. Resource Pro, like the organizations it helps, is investing in innovation and technology in order to better solve industry-wide challenges to do with customer experience, process automation and data insights.
"In our rapidly changing environment, you really
can't afford to be intimidated by technology or automation
," Hansen told
Insurance Business
. "In order to be viable in the future, you must embrace technology and use it to your competitive advantage.
"That said, organizations need to be comfortable starting small as some of them have nearly no automation at present. One starter tip is for organizations to gain insights from data already within their organization that can help drive operations excellence and opportunity."
Related stories:
Patra's three-pronged approach that could save the insurance industry
Will technology really hit brokers?