PA Governor warns insurance will not cover local businesses defying pandemic shutdown order | Insurance Business America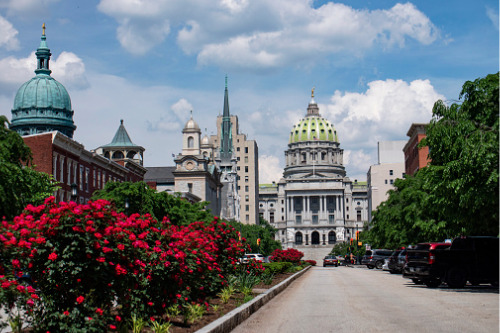 Governor Tom Wolf of Pennsylvania has warned that there will be consequences to those who violate the state's pandemic lockdown order – particularly businesses that are putting their insurance coverage at risk.
The governor last month unveiled a statewide plan to ease COVID-19 pandemic restrictions in phases, using a color-coded reopening roadmap. Counties will move from red (everything is in full lockdown, only essential businesses allowed), to yellow (retail opens, stay-at-home orders lifted, but no large gatherings, take-out dining only), then green (all pandemic restrictions lifted, but federal and state health guidelines still apply), as their infection risk lowers.
While all the counties were initially classified as red, it was later determined that, by May 15, select southwestern communities in Pennsylvania will move to yellow status. The announcement that not every county would be classified as yellow has caused some officials to condemn the plan, and some local business owners to reopen stores against Wolf's orders.
In a statement earlier this week, Wolf responded to the criticism by outlining the possible "consequences" violators will face. He warned that businesses in counties that do not abide by the law will "no longer be eligible for business liability insurance and the protections it provides."
Other consequences the governor listed included:
Counties will not be eligible for federal stimulus discretionary funds the state receives and he intends to provide to counties for populations of fewer than 500,000.
Restaurants that reopen for dine-in service in counties that have not been authorized to reopen will be at risk of losing their liquor license.
County residents receiving unemployment compensation will be able to continue to receive benefits even if their employer reopens.
"I cannot allow residents in a red county to get sick because their local officials can't see the invisible risk of the virus in their community," the governor said. "So, I must, and I will impose consequences if a county locally lifts restrictions when it has not yet been given the go-ahead by the state."
Pennsylvania insurance commissioner Jessica Altman also issued her own statement supporting the governor.
"Businesses and residents rely on insurance coverage to protect them from liability, pay for covered losses, and compensate those who may be injured or harmed," Altman said in a release. "It is the duty of every business and resident in Pennsylvania to ensure that they and the public at large are provided with the maximum level of protection afforded by insurance. Any actions that could potentially create coverage gaps are the antitheses of the civil duty required of all residents during these times of emergency."
York Daily Record reported that Wolf and state department of health secretary Dr. Rachel Levine are making reopening decisions based on the advice of experts – scientists, medical professionals, and epidemiologists.