Passion drives small business owners to take calculated risks – study | Insurance Business America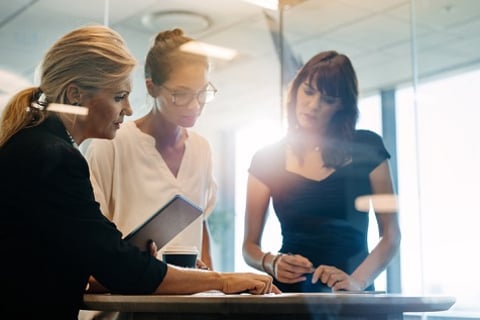 Owners of small businesses that began as side hustles are comfortable with calculated risks because their zeal for entrepreneurship outweighs their fear of failure – however, more than a quarter don't have insurance on their businesses, exposing them to considerable risk.
Global specialist insurer Hiscox surveyed 400 small businesses that first began as side hustles. These entrepreneurs said that fulfilling a dream of starting their own business (30%) and wanting to follow a passion (24%) were the top motivators, leading three out of 10 respondents to embrace the unknown by starting a side hustle in an industry completely unrelated to their full-time field.
Ream more: Small business doesn't equal small exposures
"While passion and optimism fuel the entrepreneurial spirit, we're seeing people take calculated risks to start their own business often while employed full-time," said Kevin Kerridge, executive vice president of small business insurance at Hiscox. "The commitment and dedication of today's small business owners reinforces the crucial role a side hustle can play in helping people take their first steps as entrepreneurs."
However, the study also revealed that over a quarter of respondents (31%) did not have insurance on their business – with more than half of that number either thinking it was unnecessary or not knowing kind of policy to purchase. This leaves many of these small businesses susceptible to risk.
To help entrepreneurs understand what these potential risks mean to their businesses, Hiscox recently launched "The Side Hustle to Small Business" to provide insight and advice.
"When you think about the hustle and sheer will it took for these entrepreneurs to start a business while working a full-time job, it makes you truly appreciate the effort and want to celebrate their achievements," said Lou Casale, head of communications at Hiscox and host of "The Side Hustle to Small Business" podcast. "If you're thinking about starting a side hustle, this podcast is your chance to learn and hear the practical advice from those who have done it and use it to chart your own course."