Personal cryptocurrency insurance vital in growing market | Insurance Business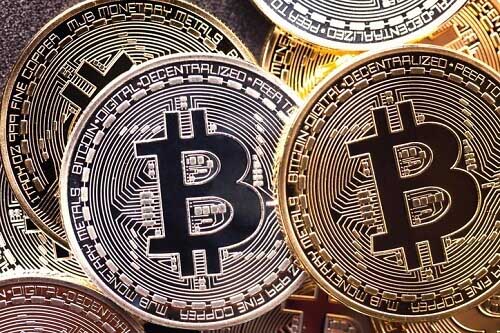 The US cryptocurrency market has grown by 48% in the past year, with 6.72 million new crypto asset holders joining the space, according to cryptocurrency insurer, Nobl Insurance. The attractions are obvious: digital assets are exciting and oftentimes highly valuable, but they're also volatile, unpredictable, and acutely exposed to emerging cyber risks.
According to CipherTrace's 'Q2 2019 Cryptocurrency Anti-Money Laundering (AML) Report,' cryptocurrency thefts due to cyberattacks have netted criminals $287 million in the first six months of 2019, and several alleged exit scams have resulted in fraudsters making away with more than $3.1 billion. The figures are alarming, and yet many investors are still failing to take appropriate precautions to protect their digital assets.
Nobl's recently published market report into 'Cryptocurrency Ownership in the US' highlighted a number of poignant market issues. For example, 65% of cryptocurrency owners who hold their digital funds in a hot wallet told the insurer they think their exchange is likely to be hacked and that they will suffer a loss. Despite that, the majority of digital currency holders opt to keep their assets in a hot wallet because of the relative simplicity and ease of trading compared to offline cold storage solutions, which are generally lauded as the gold standard of cryptocurrency storage.
The value proposition of a cryptocurrency exchange is "ease of use," according to Nobl CEO Brandon Brown. In a preface to the firm's market report, he wrote: "Our hypothesis is that what the cryptocurrency market needs now is not just greater security and anti-crime measures, which will always struggle to keep pace with hackers, but the first personal cryptocurrency hot wallet insurance," which can protect individual investors if they're hacked while trading on an approved exchange.
He told Insurance Business: "I'm a cryptocurrency advocate. I got into the community early, and I really like what cryptocurrency is doing – especially the technology of blockchain. As an insurance professional, I decided I wanted to insure my cryptocurrency, but I quickly realized that couldn't be done as an individual. I believe that in order for the cryptocurrency community to propel forwards, it needs the foundational building blocks that other industries have, and insurance is one of those building blocks. However, while there's a lot of talk around cryptocurrency insurance, so far most insurers have dodged the most valuable piece in the equation – protecting the individual."
As an industry built around risk aversion, it's understandable that insurance has been relatively slow to get onboard with cryptocurrency. It's a very new industry and there's a lack of data available for traditional insurers to build products and write policies around. The digital infrastructure supporting cryptocurrency is also very new, so there's a steep learning curve for stakeholders, like insurers, to embark on before fully embracing the market
"There's also a lack of incentive for traditional insurance carriers to dive into a new market," said Brown. "Having said that, they're certainly taking notice, especially when it comes to commercial risk. Where there remains a huge void in the market is in personal insurance and protecting individuals who are trading on an exchange. People are losing a fortune, but no insurance carriers are moving in to offer protection. That's why we decided to offer personal cryptocurrency hot wallet insurance, which will insure individual investors up to $50,000 if they are subject to a hack while trading on an approved exchange.
"Insurance provides a feeling of security. When we buy insurance, it allows us to sleep safe and sound at night. The cryptocurrency holder is no different. They're waiting for the right insurance product to become readily available, easy to use, and affordable – and only then will the path of adoption in cryptocurrency become a reality. An industry like this only makes sense if you remove the fear and hesitation around it, which means we have to put those building blocks and that infrastructure in place. At Nobl, we're playing our part by solving the lack of protection issue for individual cryptocurrency investors."