Phone systems are moving into the cloud to the benefit of insurance agencies | Insurance Business America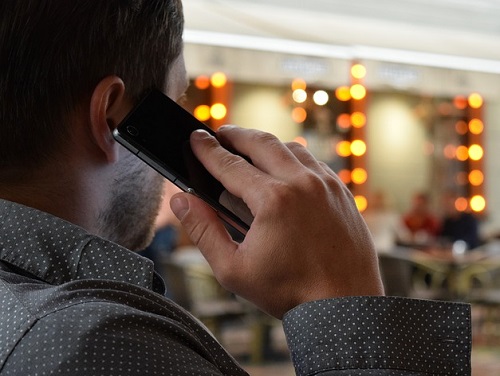 Walk into an insurance agency and you're sure to hear the din of phones. While digital tools are becoming the communication of choice for some customers, many still rely on the phone to get in touch with their agent, and vice versa. Installing a phone system can nonetheless be a hassle for agency owners since there's tons of hardware involved in implementing phones at every desk across an agency.
That's why Jive Communications' founders decided, in 2006, to create their own phone system and eliminate hardware in the process, moving all the commands for routing calls into software that sits in the cloud – an increasingly popular digital innovation used in insurance – and is easy to use.
"One of the key pieces is just simplicity," said Stephen Jolley, marketing manager for Jive Communications. "A lot of times, business owners were just used to hiring an IT person to come in and roll all this equipment into their office. Since we're eliminating that equipment, we're also reducing a lot of the on-site assistance, so we have a really simple platform where any business owner can log in and manage their phone system easily."
The company's visual dial plan editor is one of the ways it stands out from competitors offering similar technology. The editor uses drag-and-drop capabilities so an agency owner can plan the route of any call. Think of it like a map – when a customer calls the agency's main line, the first point of contact would be the receptionist, so their phone line would be the first one dragged into the editor's line-up. If the receptionist isn't available within the first 10 seconds of the phone call, it will then rollover to one of the three agents' phones in the office, and if they're not at their desks, the call could be routed to the owner's cell phone. All it takes is dragging those points of contact in the right order into the visual dial plan editor.
A mobile app also accompanies the Jive phone system, meaning agency owners can access their business phone line from their personal mobile device, cutting down on an extra phone bill from a business-only cell phone.
"With our mobile app, you're still able to get all your calls routed to your business number," explained Jolley. "This also allows you to be able to text back from your mobile app without having to share your private number."
With an SLA uptime reliability of 99.999%, Jive's phone solution won't leave agents hanging – or customers hanging up – in the middle of a call. That stat means the Jive phone service is operational pretty much all the time and if an issue does occur, the Jive Contact Center is standing by to answer agencies' questions and concerns.
"Every single data center is constantly backing out full-featured systems. It's not just an East and West-kind of backup – we have multiple scattered throughout [the country] and each one of those we can roll over customers to and have full-featured capabilities," explained Jolley.
Jive has been customer-focused at every step of the way, added Jolley, and provides the same level of service and ease of installation for agencies of any size.
"We developed tools in the implementation side that make it a smooth transition, as well as 24/7 access to our support team," he told Insurance Business.
Related stories:
How to leverage IoT to compete and succeed
Demystifying insurtech to spotlight opportunities for agents