Profile: CNA's communications SVP Sarah Pang | Insurance Business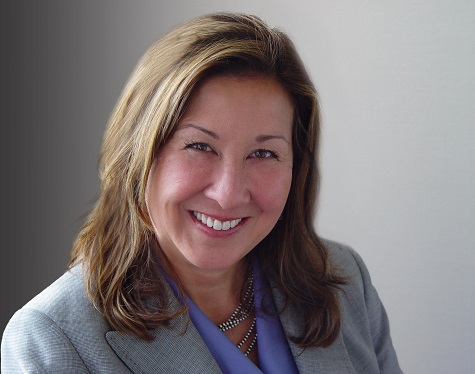 After almost two decades working first for the Senate and then at City Hall in Chicago, Sarah Pang has found her home in insurance.
Having grown up dreaming of working for government, it seems an unlikely position for Pang to find herself – but insurance is where she has found herself and is where she wants to be.
"I had wanted – since about fourth grade, honestly – to be in politics or government," she said. "…But as far as this job, I have found insurance to be complicated, interesting, and meaningful.
"There's nothing that's on the front page of the newspapers that the insurance industry isn't dealing with for their customers and themselves. It is a fascinating industry in that regard.
"What I don't miss [about my former life] is walking into City Hall every morning with a stomach ache. I would get up and eat headlines for breakfast. I would get calls every night, if there was a shooting or a major water main break that was going to cost money that we hadn't counted on. There was always something, every morning, where I had that pit in my stomach."
Celebrate excellence in insurance. Nominate a worthy colleague for the Insurance Business Awards.
Having left politics, she took time out to re-evaluate what she wanted in a job. And, after fielding several job offers, decided that
CNA
and insurance was the right fit and moved to CNA in 2001. She is the senior vice president of corporate communications.
The industry move came after spending almost a decade as first deputy chief of staff to the Chicago Mayor – a job she didn't imagine leaving.
"I absolutely loved it. I was there almost 10 years, which was a really long time. I don't think I took a vacation for nine-and-a-half of those years."
Prior to that, she spent 10 years as executive assistant to Senator Alan Dixon, until his historic primary loss to Carol Moseley Braun, the first female African-American Senator.
But the CNA position proved too good to miss out on, she said. It was the perfect role at the perfect time.
"I picked CNA basically based on [hearing] the same things that I'd heard from Senator Dixon or Mayor [Richard] Daley from the CEO at CNA, Bernie Hengesbaugh. I still have his offer letter on my desk every day, because it was such a leap of faith for CNA to take somebody that came from the political and government world and move them into a financial services job at a VP level.
"I didn't know anything about insurance, but … I wasn't timid about offering opinions on the things I felt I had something to say on."
And 16 years later she's still there, continuing to choose insurance over her childhood dream.
"I sometimes used to miss the adrenaline [of politics], but then I get smart about it. That was exactly the reason I left. It was not the right thing for me to do forever."
Outside of work, Pang still serves her community, working as an advisory board member for the Chinese American Service League, task force member of the Chicago is With You campaign, steering committee member for the Illinois Business Immigration Coalition, board member of the Chicago Loop Alliance, trustee of the Civic Federation, life trustee of Lincoln Park Zoo, and board director of the Regional Transportation Authority.
Related stories:
Near-death drama leads commercial fisherman to insurance career
Agency principal had a "crash course in how to build a company"