QBE North America announces new heads | Insurance Business America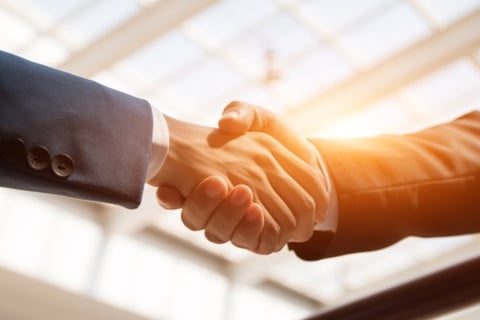 In line with its establishment of a new specialty insurance unit, QBE North America has promoted two executives to new roles.
The company has named Steve Gransbury in the role of head of specialty insurance – the new unit QBE North America has created. The insurer has also named Tara Krauss as head of accident & health, succeeding Gransbury. Krauss will report to Gransbury.
"QBE Accident & Health has enjoyed tremendous success over the last several years," said QBE North America specialty & commercial president Tom Fitzgerald. "Much of that is due to Steve's hard work and his commitment to his team and his customers. Aligning our specialty businesses within a single unit furthers our commitment to growth in the specialty market, and Steve was the clear choice to lead the newly formed group."
Gransbury first joined QBE in 2009 after the company acquired SLG Benefits & Insurance – a program management company co-founded by Gransbury. He has more than 25 years of experience in the insurance, reinsurance, and captive industries. He is a member of the QBE North America underwriting committee, national leadership team, and was previously a North America representative to the QBE Global underwriting and distribution forum. Gransbury most recently served as the head of accident & health with QBE North America.
He first started his insurance career as an independent employee benefits consultant. Gransbury then joined LDG Insurance Underwriters in 1996, which was later acquired by HCC Insurance Holdings.
Krause has 24 years of experience. Since joining QBE in 2009, she has held several leadership roles with increasing responsibilities. Prior to joining QBE, she served in a number of underwriting positions with HCC Insurance and SLG Benefits & Insurance. She was most recently SVP of underwriting operations for QBE North America accident & health.
"Tara has a long track record of significant successes within QBE," commented Gransbury. "That's included implementing underwriting guidelines that allow our team to solve customers' challenges quickly and effectively, as well as mentoring teammates to help them reach their professional aspirations. Whatever she does, she's always been totally focused on achieving solid results, and we're all confident that she'll bring the same passion and resolve to her new role."
QBE North America's specialty insurance unit consists of the company's accident & health, aviation, and trade credit & surety practices. The new unit is part of QBE North America's specialty & commercial organization.
The company said that this new alignment will allow more focus on customer needs to better realize the "tremendous growth opportunity" each business in the unit holds.