QBE North America to offer new "small" specialty coverages | Insurance Business America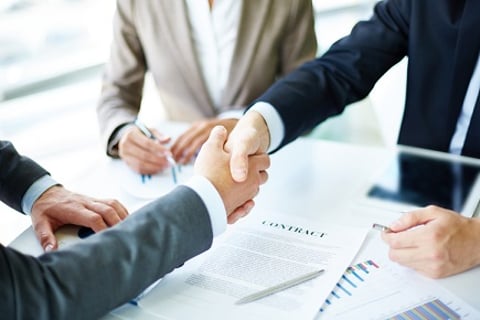 QBE
North America has announced a new strategic partnership with managing general agent Professional Risk Facilities to offer specialized E&O, liability, and cyber coverage.
The company, an operating division of Australian-headquartered QBE Insurance Group, announced what it dubbed a "strategic program underwriting alliance" with Professional Risk Facilities (PRF) on Tuesday.
Celebrate excellence in insurance. Join us at the Insurance Business Awards in Chicago.
PRF will write coverage for miscellaneous E&O, media liability, tech E&O and cyber, the company reported. The coverages will be written on an admitted basis through QBE North America's insurance companies.
"The partnership between PRF and QBE delivers a powerful opportunity to expand QBE's current distribution of our commercial E&O products," said Erin Fry, senior vice president of specialty programs for QBE North America.
"The alliance further enhances our specialist to specialist distribution model, by reaching additional customers in the marketplace, while enabling us to offer comprehensive products and solutions to meet our customers' unique exposures and needs."
The new program will run in parallel with QBE's existing commercial E&O offering, and will be accessible from "a specialized network of wholesale distribution partners," the company said.
The program will target small miscellaneous E&O, media liability, tech E&O and cyber accounts, generating a maximum revenue of $5 million. Meanwhile, QBE's internal commercial E&O team will continue to handle the larger accounts – those with revenue over $5 million – along with more complex smaller accounts.
Fry said the new partnership was a valuable one.
"We're excited to announce our alliance with PRF to offer a suite of commercial E&O products to the marketplace," said Fry. "The powerful combination of QBE's creative coverage solutions and PRF's proven track record of program administration will provide significant value."
Stephen Cavallaro, manager of PRF, added that the partnership would give the MGA "a new opportunity to offer errors and omissions coverage to the industry."
PRF is a wholly-owned subsidiary of ARC Excess & Surplus (ARC).
Related stories:
New QBE CEO could pocket around $7.23 million a year
QBE partners machine-learning company as part of $50 million investment