QBE rearranges executive management board | Insurance Business America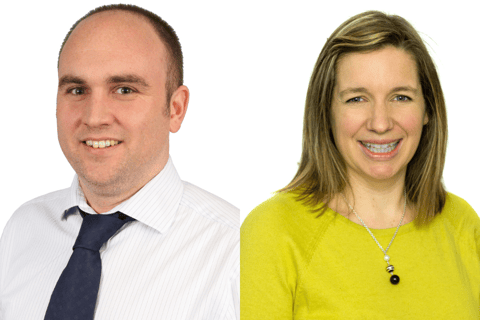 QBE Insurance Group, subject to regulatory approval, is adding Nathan Fuller (pictured left) and Ceri Stokoe (pictured right) to the insurer's international executive management board.
Fuller, who has been with QBE since 2004, most recently served as core claims head and will assume the role of international chief operations officer come December.
Meanwhile, Stokoe, who joined in 2016 and became chief information officer of the company's European operations in 2020, will also move up as a new member of the executive management board.
Aside from being in charge of IT (information technology) strategy and change transformation, the current CIO will have a wider function spanning business transformation consulting, transformation governance, and data & MI (management information).
"The elevation and broadening of the remit of the chief information officer role, along with the expansion of the scope of the chief operations officer role follows the departure of Joe Gordon, chief operating officer, European operations at the end of the year," noted QBE.
If approved, the duo will be added as members of the international executive management board on December 1. Additionally, a new core claims head will be announced in due time.
"I am delighted to have Ceri and Nathan join our executive management board, not only because we were able to draw on our existing talent base but also because their appointments support the evolution of our business," said QBE international chief executive Jason Harris.
"Consistently delivering a superior service to our customers is at the heart of our strategic agenda and with strong growth ambitions across our UK and European footprint, ongoing modernization in our technology and operational approach will be central to success."