Racial and gender inequality in insurance is "really starting to show" | Insurance Business America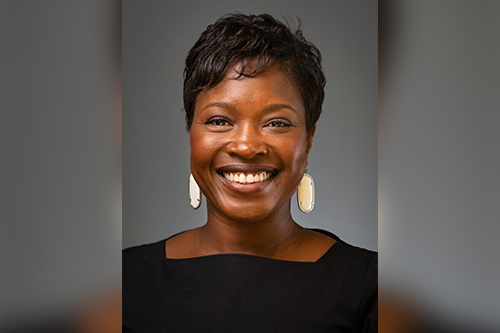 The insurance industry has come a long way in its recognition of and approach to diversity and inclusion, but there's still a lot of room for improvement. On July 21, top industry professionals will discuss why insurance companies can no longer afford to overlook diversity during Insurance Connect Texas, a virtual event hosted by Insurance Business America.
"The industry is starting to have more conversations about diversity and inclusion. I will say that where we are today is not where I started my career [18 years ago]," said Candace Rhea (pictured above), middle market executive underwriter and sales leader at The Hartford and a speaker during the closing keynote panel, "Women in the insurance industry," at Insurance Connect Texas.
The Hartford, for example, is much more intentional about its partnerships with diversity-focused associations today and ensures that its people have access to those organizations, such as the National African American Insurance Association (NAAIA). Rhea also highlighted the company's ongoing 'Courageous Conversations' that allow for safe spaces where people can have candid talks about their experiences. "That has led to an opportunity for people to be vulnerable and also trust each other more, and I think that we're starting to see more of that in the industry," noted Rhea.
On the agency and brokerage side, however, more work needs to be done to bring women and minorities into the business. That's the view of Camille Hicks (pictured below), another speaker during the closing keynote panel, "Women in the insurance industry," at Insurance Connect Texas, who has spent most of her time in the industry as an independent broker, launching her own agency several years ago.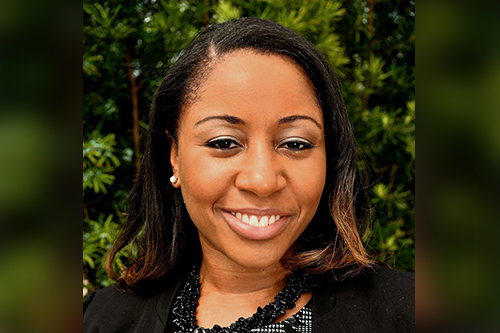 "This is where I can really see the disparity and the difference in the industry in being male-dominated," she said. "I'm going into rooms with different underwriters and different insurance carriers, and oftentimes I am one of few women and one of few black women."
One of the issues that leads to this disparity is that the insurance industry doesn't do a good job of educating people about careers in insurance. Not many kids grow up saying, 'I want to be an insurance agent,' except for the people whose parents worked in the industry or who know somebody in insurance, said Hicks, "and those people typically don't look like me." The traditional recruitment cycle is perpetuated, with only kids from certain backgrounds learning about the opportunities in insurance in the first place.
Getting more young people from diverse backgrounds into agencies and brokerages is particularly important because these professionals are the faces of insurance who are out there in communities representing the industry. "You can't expect somebody who is in a certain age bracket, a certain demographic, to go into communities that don't mirror their own," said Hicks. "We need more people that represent underrepresented communities because those are the people who are going to reach back, and educate and represent insurance products and solutions in those communities."
Rhea likewise sees the recruitment process as an important target for D&I practices. The Hartford has partnered with Howard University and Morehouse College to help spread the word about insurance among Black students, "but there's definitely still an opportunity for more to be done, not just for us, but also industry-wide," she said. This is a broader challenge for the industry, which should be thinking about how to make its branding more inclusive and targeting groups that include people of color, but also demographics like women in technology.
"[We need to] make sure that people know that it's not the old school idea of insurance anymore, where everybody's going to assume you're just a salesman. There are so many different aspects to the roles," said Rhea. "That'll help us get more people engaged from all different walks of life and from all different backgrounds and ethnicities."
The conversation on D&I is always an important one to have, but with issues of systemic racism once again in the spotlight, the insurance industry and individual companies need to be doing their part to ensure that they're contributing to the change we need to see across every aspect of our lives.
"Now more than ever, the inequalities are really starting to show," explained Hicks. "It's very important for businesses to adjust … and be able to appeal to more people because if they don't, I think eventually it will affect businesses and how they're perceived by the masses."
To learn more about the business value of diversity, how companies can support women and minorities into key leadership positions, and how to develop a personal leadership style, and to sign up for Insurance Connect Texas, hosted on July 21, click here.