Randall & Quilter announces after-tax profit jump of 399% | Insurance Business America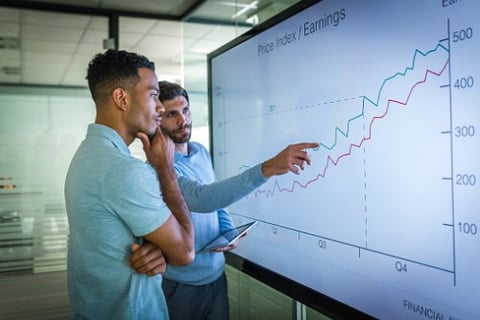 Full-year 2019 financial results now confirmed for legacy specialist firm Randall & Quilter – with some skyrocketing figures.
The company, which focuses on program management and legacy insurance, noted a group pre-tax profit of £40.1 million (around $49.7 million) – a 180% rise from 2018's £14.3 million (around $17.7 million). Meanwhile, after-tax profit climbed 399% to £38.9 million (around $48.2 million), up from £7.8 million (around $9.6 million). In addition, it noted 13% growth in net asset value per share, and a jump of 269% in earnings per share (basic).
Looking at its specific business lines, gross written premiums for its program management business stood at $369.3 million – up from $149.4 million; while operating return on equity for the legacy business climbed from 20.5% to 24.2%.
All in all, it was a record year, according to a joint statement from Ken Randall, Alan Quilter and William Spiegel.
"At £40.1 million, our pre-tax profit was a group record and almost three times the equivalent result in 2018," they said. "This was the result of the continued growth in both our program management and legacy businesses as we successfully executed against our strategy and capitalized on the significant opportunities in both segments.
"Our legacy business continued to thrive in 2019 as we completed 16 transactions including executing on two of the largest transactions in R&Q's history."
There were even words of optimism about the first quarter of 2020 with COVID-19 shutting down the world economy and "likely leading to one of the largest insurance loss events on record."
"This large capital event is likely to accelerate the strong secular growth we were already seeing in our two specialist businesses, program management and legacy, as these businesses become a core and growing part of the insurance industry," they noted.
"In order to proactively capitalize on the "hard market" in our two business lines, in May 2020, we raised $100 million of new capital. In our legacy business we are already witnessing increased opportunities from insurance companies seeking to free-up capital by divesting insurance reserves. In our program management business we believe we will be able to forge new origination partnerships as existing insurance capacity may not be able to continue to provide capital support. Moreover, due to current market conditions, we are bringing forward our entry into the US Excess & Surplus ("E&S") Lines program management market, a large addressable market in which we do not presently compete."