R&Q acquires stake in New York-based MGA | Insurance Business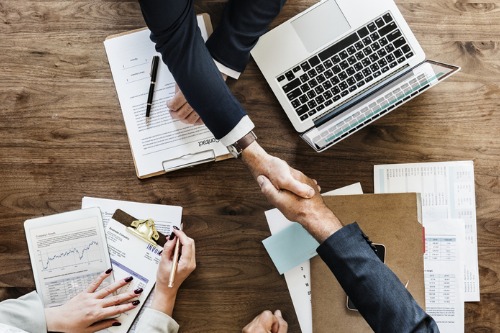 Randall & Quilter Investment Holdings (R&Q) has reached an agreement to merge its wholly owned subsidiary, Sandell Re, with New York-based MGA Tradesman Program Managers in return for a 35% interest in the combined entity. The transaction is subject to the approval of the Bermuda Monetary Authority.
The initial book value of R&Q's interest in the combined business will be $43.4 million, equal to the estimated book value of Sandell at completion. Pro forma pre-tax earnings of the combined business for the full year are estimated at $17.2 million. Ken Randall and Stewart Ritchie will be joining the board of the combined business as representatives of R&Q, the company said.
Tradesman underwrites construction-related liability insurance known as the ARTISAN Contractors' General Liability insurance program through insurance policies issued by Accredited Surety & Casualty Company, a subsidiary of R&Q. It is currently owned by Dan Hickey Jr., the CEO of Tradesman Program Managers and various affiliated entities.
Sandell was acquired by R&Q in October 2019 for $25 million and has been one of the reinsurers of the ARTISAN program since its inception in 2017. As of December 31, Sandell Re had total assets of $116.7 million and incurred a loss for the year of $1.3 million after making a $3 million provision against third-party loans and strengthening reserves on acquired legacy portfolios by $2.6 million. Following the completion of the merger, R&Q will deconsolidate Sandell and reflect its 35% interest in Tradesman Group on its balance sheet.
Ken Randall, executive chairman of R&Q, called the merger "a fantastic deal for both parties."
"We are thrilled to partner with R&Q on this transaction, which aligns the interests of Tradesman and R&Q in the development and growth of Tradesman's business and programs, Accredited's US program management business and Sandell Re as one of our reinsurance panel members," Hickey said. "R&Q, through Accredited Surety & Casualty, have been great partners in the growth of our program since inception, and we look forward to continued success going forward."