R&Q reveals co-founder's successor | Insurance Business America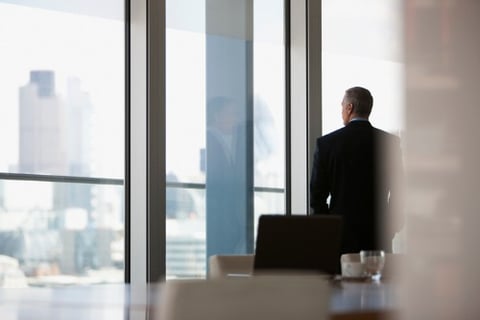 Randall & Quilter Investment Holdings (R&Q) has announced the appointment of William Spiegel as executive director and deputy group chairman. Spiegel's appointment is part of R&Q's management succession plan. He will assume the role of executive group chairman when R&Q co-founder Ken Randall steps down in approximately 12 months.
Spiegel will be based in the company's New York office and will report to Randall. In his new role, he will focus on R&Q's strategic development and expansion in the legacy and program management businesses in the US and Europe. There will be a gradual handover of Randall's responsibilities to Spiegel over the course of the year.
As a result of Spiegel's appointment and to position R&Q to manage the expected expansion of its business in the US and Europe, the company said it expects to make a few additional appointments, including the arrival of a new group chief financial officer. There will also be some realignment of internal management reporting lines and responsibilities, R&Q said.
Spiegel has 30 years of private equity experience. He joins the company from US private-equity firm Pine Brook, where he was managing partner and which he co-founded in 2006. He has been a founding investor or board member of many insurance companies, including Catlin Group, Clear Blue Insurance Group, Essent Group, Fidelis Insurance, Global Atlantic Financial Group, Lancashire Group, Montpelier Re, Narraganset Bay Insurance and Third Point Insurance.
Prior to founding Pine Brook, he led the financial services and healthcare investing activities at The Cypress Group. He has also worked in the Merchant Banking Group at Lehman Brothers and has served on the boards of 20 companies.
"I am delighted to welcome an industry professional of William's caliber to the senior leadership team at R&Q," Randall said. "I have known William and followed his career for many years, and I know R&Q will hugely benefit from his expertise in managing and growing leading insurance businesses."
"It is a huge honor to be given this opportunity, and I am looking forward to applying my 30 years of experience to R&Q," Spiegel said. "I have built my career on growing financial services companies in the US and the UK with a particular emphasis on insurance and insurance services."