R&Q reports results on back of 'disposal' program | Insurance Business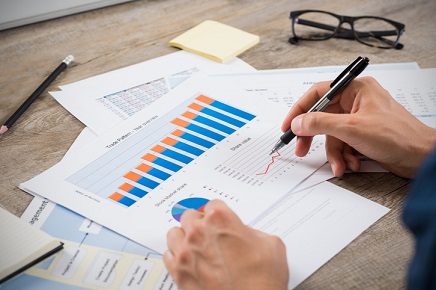 Randall & Quilter (R&Q) has reported strong performance in the first half of the year, following the sale of a couple of businesses.
"The outlook for the Group beyond the current year remains very promising. In the period, we have continued to simplify the business and announced the disposals of our Lloyd's Managing Agency business, subject to regulatory approval, as well as our insurance manager, Triton in Norway," said R&Q chairman and chief executive Ken Randall.
Celebrate excellence in insurance. Nominate a worthy colleague for the Insurance Business Awards!
The Lloyd's managing agency was sold to Coverys for $22.6 million, which R&Q said represents a gain of £12.6 million ($16.3 million) over carrying value. According to the chairman's statement, the simplification of the group's business model remains a priority.
The statement read: "We have continued to rebalance our capital commitments to allow additional deployment in legacy transactions and to support our expansion in underwriting programme business, primarily on behalf of highly rated reinsurers."
Randall said there are good growth opportunities in the company's core operations.
"Agreements to dispose of certain non-core operations have already been announced and others are being actively worked on, with further progress expected before year end," continued the statement.
As for the numbers for the first six months of 2017, R&Q generated an operating profit of £7.5 million ($9.7 million), a pre-tax profit of £5.4 million ($6.98 million), a post-tax profit of £5.9 million ($7.63 million), and earnings per share of 7.9 pence. All figures are up, compared to the results in the same period last year.
Thanks to legacy loss portfolio transfer activity, R&Q cited strong performance in its principal carriers – R&Q Re Bermuda, Accredited, and R&Q Insurance Malta. Proposed interim distribution per share – payable on or around October 11, 2017 – rose to 3.5 pence.
The statement added: "The growing scale of Syndicate 1991 together with some favourable claims movements resulted in an improved results from our 'live' syndicate participations."
Meanwhile, the company noted that preliminary estimates of the impact of flooding and wind storm-related losses from Hurricane Harvey "appear to be modest net of reinsurance and annual CAT loss provisions" – with any potential estimate deterioration not likely to materially affect R&Q.
In terms of outlook, R&Q's board anticipates strong trading for the remainder of 2017. In addition, it is optimistic that full-year results will at least be in line with expectations.
"Following the disposals already completed and those in progress, we believe our focus on our two core operations will grow profits and optimize long-term returns to shareholders," said Randall.
Related stories:
Zurich plans HQ job cuts