Revealed - how is US auto insurance customer satisfaction faring in 2022? | Insurance Business America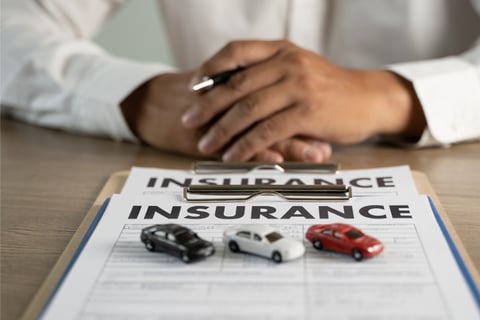 As the volume of vehicle collisions is slowly returning to pre-pandemic levels, with repair costs rising to all-time highs, and replacement parts becoming much harder to source, US auto insurance customer satisfaction levels for 2022 have dropped, a new report from J.D. Power found.
The report, entitled the "J.D. Power 2022 US Auto Claims Satisfaction Study," noted that customer satisfaction dropped seven points to 873 (on a 1,000-point scale) from 2021, which scored 880, as customers begin to lose patience with the claims process.
Other key takeaways of the report include:
While satisfaction is down across nearly all factors in the study, satisfaction with the repair process registers a 9-point year-over-year decline.
This was the first year wherein a majority of customers cited supply chain issues, such as waiting for a part on order and repair shop backlog, as reasons for delays.
The average repair cycle time is nearly 17 days, compared with a pre-pandemic average of about 12 days.
The average overall satisfaction score among customers experiencing a repair cycle time greater than three weeks is 837 (out of 1,000 points). The score jumps to 906 when customers are provided with an accurate repair timeframe beforehand.
34% of customers said they have a stronger preference for working with people than using digital contact; satisfaction is also 31 points lower among those who prefer in-person claims contact than those who are equally comfortable with digital and in-person contact.
When digital is used for delivering status updates, overall satisfaction rises 56 points. But when digital is used to report the first notice of loss, overall satisfaction falls four points.
Overall satisfaction scores are lowest (840) when customers interact with three or more representatives during the claims process – a decline of 13 points from 2021.
Scores are highest (912) when the insurer uses straight-through-processing technology to automatically approve and route the claim – a number that has held steady from last year.
Auto insurers were also ranked based on their overall customer satisfaction scores. The top three US auto insurers for customer satisfaction were Amica Mutual (903), NJM Insurance (896), and Erie Insurance (893).
"Insurers are in a tight spot with their own profitability strained and a host of external factors causing their customers to grow increasingly disillusioned with the entire claims experience," said J.D. Power director of global insurance intelligence Mark Garrett. "The best way forward is for insurers to start focusing on carefully managing customers' expectations and fine-tuning their digital engagement strategies to shepherd their customers through the process."
Read more: Insurance shopping slows in Q2 – report
A report by TransUnion published in August found that auto insurance shopping in the second quarter of 2022 fell 3%. This drop was driven primarily by a sharp decrease in shopping by higher-risk consumers, it was noted.