Revealed – most common insurance complaints | Insurance Business America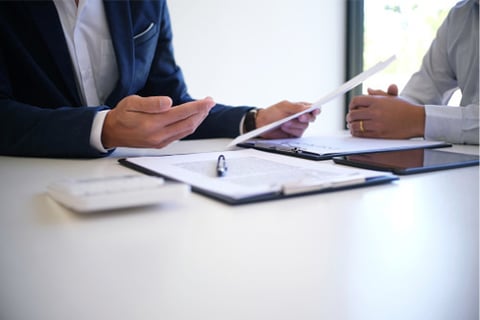 A new industry report by LendingTree and ValuePenguin has determined that most customers have issues involving the way their claims are handled – and some insurance companies are better at processing claims than others.
The report found that home and auto insurance customers complain most frequently about how their claims are handled. Across all insurers, the report noted that 68% of all customer complaints were related to claims handling.
The report broke down claims handling complaints into four types – unsatisfactory settlement/offers, delays, denial of claim, and adjuster handling.
Among claims handling-related customer complaints, the report said that the single biggest type was about unsatisfactory settlement offers. For the year 2019, there were 890 instances of such complaints, LendingTree and ValuePenguin found. The second-most common issue was claim delays, with 834 complaints in 2019. Denial of claim and adjuster handling complaints followed at 550 and 313, respectively.
Per state, the most common issues raised by insurance customers varied. While 100% of complaints in Vermont were about claims, 79% of the complaints lodged in Maryland were related to policy cost and cancellations. California was the state with the most home and auto insurance complaints, recording 772 complaints in 2019 – most of which were related to unsatisfactory settlements or offers.
"It's no surprise that claim issues got the most attention among consumers. Handling one of these covered events, such as a car accident or theft in the home, is stressful enough," the report noted. "But the promise of getting fair and prompt reimbursement after a loss is the reason you buy insurance in the first place."
LendingTree and ValuePenguin's report also revealed the most common insurance-related complaints among the top 10 leading US insurers. They were:
Among this top 10 group, Nationwide had a complaint index of just 0.43 for car insurance – meaning its customers are only 43% as likely to file a complaint as they would at another insurer. Meanwhile, Chubb led the way for home insurance with a complaint index of just 0.15.
On the flipside, among those that didn't fare well, Liberty Mutual car insurance customers were reported as 96% as likely to file a complaint as the typical insurance customer – so still beating the national average. For home insurance, Allstate had a complaint index of 1.2 meaning it performed worse than the national average.