Revealed: Global insurance M&A at highest level in four years | Insurance Business America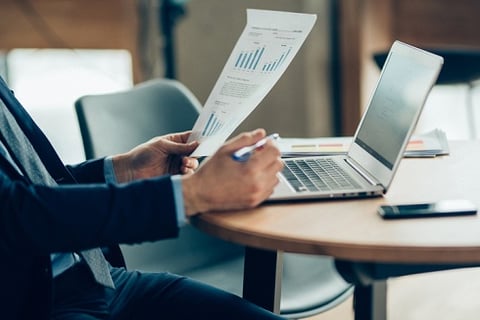 A new report by Clyde & Co found that the level of global insurance industry mergers and acquisitions (M&A) has increased considerably in recent times.
According to Clyde & Co's Insurance Growth Report, there were 222 completed M&A deals worldwide in the first half of 2019 up from 196 in the second half of 2018. This represents a 13% increase in M&A deals – the highest increase in the volume of transactions since the first half of 2015. The figure also represents the fourth consecutive six-month period of M&A growth.
While the report found that the Americas was the most active region for M&A, with 93 recorded deals, it was Europe that reported the biggest increase in M&A activity – a 40% increase in M&A with 88 completed deals in H1 2019 compared to 64 in H2 2018. Of the European countries, France was leading in terms of insurance M&A activity and the second most active worldwide just behind the US. France is then followed by the UK and Spain.
The Asia Pacific region also saw growth with 38 insurance M&A deals recorded for the first half of 2019, marking the fourth straight period of rising deal volume to the highest level since 2015, Clyde & Co noted. Japan was leading the region in terms of deals made, followed by Australia and India.
"Despite recent signs of market hardening, delivering a positive result for shareholders remains challenging and M&A is an attractive strategy to deliver growth for re/insurance businesses around the world," said Clyde & Co partner and European head of the corporate insurance group Ivor Edwards.
Clyde & Co's report also provided several insights into the key trends and drivers of global insurance M&A activity:
There were 11 transactions in H1 2019 valued in excess of $1 billion, compared to 18 in the whole of 2018 – but there is uncertainty about whether this trend will continue. Clyde & Co believes it might become increasingly difficult for buyers and sellers to agree on valuation with the limited pool of M&A targets at the top end of the market.
Cross-border M&A activity remains strong in H1 2019, with 63 deals representing 28% of the global total as re/insurers look to extend their reach into new territories.
Technology remains an important emerging driver of M&A; H1 2019 saw notable and sizable tech investments around the world. Examples include the $90 million investment into insurtech Singapore Life from Sumitomo Life in Japan, and the $45 million investor group infusion into Paris-based software-as-a-service start-up Alan.
Clyde & Co also gave its outlook for M&A activity, which varies per region:
The rush of deals made in Europe could be short lived, the report suggested. Deal makers are likely to play it safe in the coming months as the economic uncertainty brought about by the Brexit persists.
US deal makers are likely to be increasingly cautious, Clyde & Co noted. Although the region remains the world's most active in terms of M&A volume, it saw its third consecutive drop in H1 2019, with 66 deals completed. Clyde & Co suggests that "growing geopolitical and financial uncertainty" surrounding issues such as trade disputes could scare off deal makers and make M&A activity cool down for the remaining half of 2019.
The report also highlighted that the Asia region is growing. Apart from the fact that the Asia Pacific region recorded its highest M&A activity level since 2015, individual countries are poised to see even more deals made. India, in particular, has been cited by the report as having recently undergone legislative changes which should translate into more M&A. China has also seen new regulations passed that should lead into more interest from foreign insurers.