RIMS names 2018 president | Insurance Business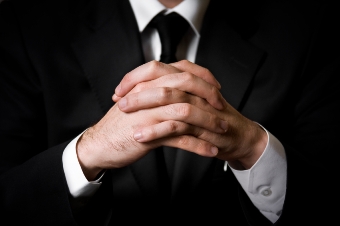 Risk management professional group RIMS has announced that Robert Cartwright Jr. will serve as its president for the 2018 term.
Cartwright is the division manager of environmental, health, safety and sustainability for Bridgestone Retail Operations in the company's Northeast Region. A member of RIMS for more than 25 years, Cartwright has been on the organization's board of directors for a decade. He's held every board position in the RIMS Delaware Valley Chapter, including serving as its president from 2005 to 2007. He was the recipient of the 2009 RIMS Richard W. Bland Award for exceptional contributions to the organization's legislative initiatives.
The other officers serving on RIMS' 2018 board of directors include:
Vice president: Steve Pottle, director or risk management services for York University
Treasurer: Gloria Brosius, corporate risk manager for Pinnacle Agriculture Holdings
Secretary: Robert Zhang, China risk and compliance manager for IKEA (China) Investment Co.
The new board members are:
Susan Hiteshew, senior manager of global insurance and risk financing for Unver Armour
Kristen Peed, director of corporate risk management for CBIZ
Jennifer Santiago, director of risk management for Novartis Pharmaceutical Corporation
Patrick Sterling, senior director, legendary people and risk, Texas Roadhouse
Incumbent board members:
Emily Cummins, managing director of tax and risk management, National Rifle Association
Barry Dillard, director of claims management, Walt Disney Parks and Resorts US
Ellen R. Dunkin, senior vice president, general counsel and chief risk officer, Amalgamated Life Insurance Company
Laura Langone, senior director of global risk management and insurance, PayPal, Inc. Holdings
Doubhagya Parija, senior vice president and chief risk officer, New York Power Authority
Ex officio: Nowell R. Seaman, director of global risk management, Potash Corporation of Saskatchewan
Related stories:
RIMS calls for NFIP reauthorization
Educational foundation laying the seeds to grow the industry