Road rage settlement with Geico was done in bad faith, Florida court says | Insurance Business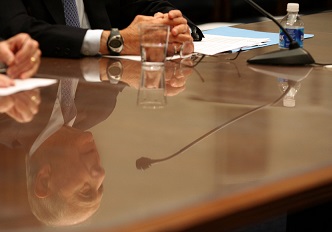 It took six years, but a federal jury in a Florida court has determined car insurance giant Geico acted in bad faith when it didn't fully settle a claim with the family of a woman who died in a road rage accident.
The verdict was related to an accident in May 2010 where the
Berkshire Hathaway
-owned car insurance company was ordered to pay out $4 million.
The Eleventh circuit ruling overturns the previous decision in 2014 faulting the legal representation of the deceased's family.
This new and final decision stems from the high court's finding that the Geico policyholder, Joshua Moore, had both merit and deficiencies in his allegations that Geico acted in bad faith by not completely settling with the victim's family.
The court decided the conflicting information meant a jury was needed to resolve the dispute.
Moore was in an exchange with another driver in May 2010, insulting each other with "offensive hand gestures", when the other driver sharply and purposefully veered into Moore's truck.
After losing control of his vehicle, Moore then collided with a car driven by Amy Krupp, who died from her injuries.
The Eleventh Circuit opinion said Geico realized Moore's liability could balloon beyond his policy's $20,000 personal injury limit, so Geico quickly attempted to settle the issue by writing the victim's family a $20,000 cheque.
The family's legal representation, Lance Holden of Brennan Holden & Kavouklis PA, told Geico they would accept the cheque on the condition Moore and Geico signed affidavits stating they didn't have any other policies applicable to the crash, according to the appeals panel.
The family's demands weren't met.
It was then thata bodily injury suit against the Moores was filed.
After Geico was ordered to pay the deceased's estate $4 million, Moore then claimed Geico acted in bad faith by not settling earlier when the opportunity presented itself.
Compelled by a jury and expert testimony, the Eleventh Circuit found that Geico had deviated from industry standards and acted in bad faith.
Related stories:
Court says insurer must pay even when only one of several causes is covered
Allstate to pay $600K penalty for misleading advertising