Ryan Specialty Group, All Risks Limited, enter merger agreement | Insurance Business America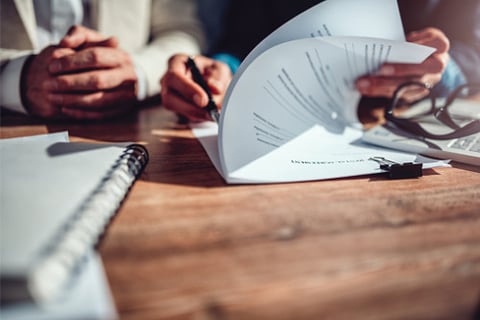 Specialty insurance firm Ryan Specialty Group (RSG) and All Risks Limited – a national wholesale broker, managing general agent, and program administrator – have signed a definitive agreement to merge.
Terms of the transaction were not disclosed.
In a joint statement, the companies said that they each have strengths that complement one another. Both also stated that they each have "proven track records of excellence in transactional wholesale distribution and managed underwriting businesses in the form of managing general underwriters, programs and delegated binding authorities."
"We are pleased to join with a company that has an outstanding culture, exceptional talent and is a strong strategic fit with Ryan Specialty Group," said RSG founder, chairman, and CEO Patrick Ryan. "We both have established ourselves as leading participants in the specialty insurance distribution sector."
The chief executive added that RSG has always admired the "high quality of talent" at All Risks, as well as their strong management teams. Ryan also said that All Risks CEO Nick Cortezi and president Matt Nichols will continue in senior executive roles following the merger.
"Because of the similar cultures, long term strategy, and high quality of people, together, the resultant blended firm will create an even stronger, enhanced trading partner with a broader offering of services for our clients and insurance carriers," stated Ryan.
"We could not be more excited to join forces with RSG. Over the past decade, both All Risks and RSG have invested significantly in developing the talent, the tools, and the resources necessary to provide opportunity to our people and exceptional service to our clients," commented All Risks CEO Nick Cortezi. "Our strengths are complementary."
RSG is comprised of wholesale brokerage firm RT Specialty and specialty underwriting organization RSG Underwriting Managers. The firm is expecting $12 billion in premium in 2020.
Founded in 1964, All Risks began as an excess and surplus lines brokerage. Currently, the company has over 850 employees and has projected $2.6 billion in premium in 2020.