Safesite data can help companies make proactive changes to workplace safety | Insurance Business America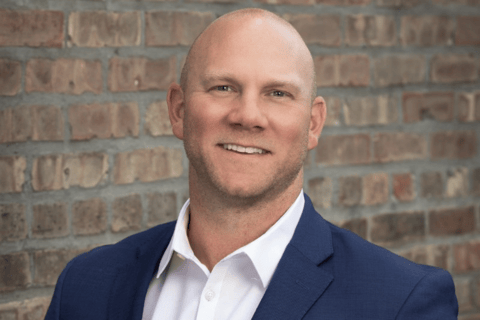 This article was produced in partnership with Foresight, a workers' compensation insurtech, and its company stablemate, Safesite, an award-winning risk management platform.
Desmond Devoy of Insurance Business America sat down with Drew Youpel, head of safety success at Safesite, about how harnessing technology by using data points can help form a tailor-made workplace safety plan, saving workers' from injuries, and saving companies time and money.
Drew Youpel (pictured) knows how you're feeling as an insurance agent.
He's been there himself.
And when it comes to workplace safety he knows how to use technology to make workers' lives safer.
Youpel is head of safety success at Safesite, a safety management solution used by more than 18,000 companies across America. (It is a sister company of Foresight Insurance.)
It is an intuitive platform that helps companies get results and demonstrate safety performance and is accessible on any device. It lets companies run their safety program digitally and can cut safety-related expenses by as much as 20% annually.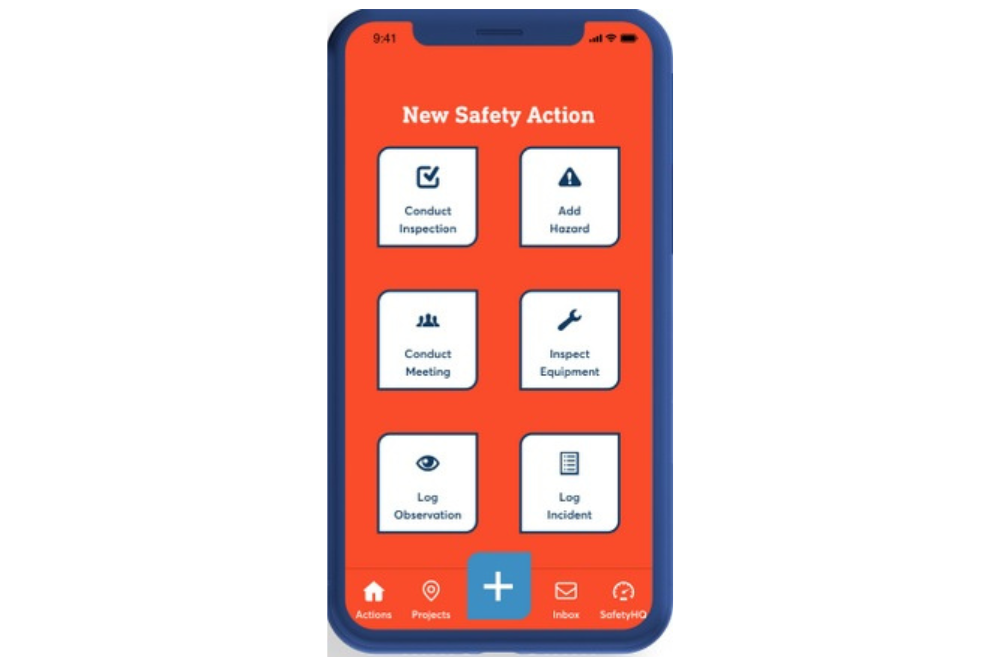 He has also worked for the US Department of Labor so he knows how to look at workers' compensation through a regulatory lens as well.
"We kind of take all those different lenses and kind of put them on our filter, and we really winnow down into what is hurting both the employees and the company both physically and financially, and we build that tailor-made success plan around that," he said from Chicago, where he is based.
Many companies have insurance to cover workers' compensation and have regular health and safety meetings as well. Youpel and his team take it a step further.
"The tech we have put together is a little bit different. It's more tailor made and specific to organizations," he said. "The tactic that we are used to using is kind of a one-size fits all application, where the individuals in the field are kind of free to choose what type of topics to talk about, what to address with employees in the field."
Safesite technology and coaching is its primary differentiator, and nearly 10 years of research and development have proven to significantly reduce claims, especially for companies with higher-than-average e-mods, which in many cases simply don't know what they need to do differently. Safesite mobilizes a team of internal safety professionals to regularly work with safety managers at the insured to trac, measure, and monitor how things go over the course of the policy year. Together, they figure out the key drivers of the losses and what the opportunities are for change.
Success plan
His tactic is different and more proactive. He wants to create a "success plan…that really targets the specific risks that are hurting the employees on a regular basis in their industry."
By targeting loss drivers as well as the regulatory requirement, Safesite "can make a real difference in the loss performance of an organization. At the industry level in the sectors we serve, we're able to drive best practices – our impact can be evident and profound."
Youpel recalled that for one landscaping company, using the technology helped the client cut their claims in half during only their first year of working with Foresight. This reduction in claims translates to enormous savings to the overall cost of their insurance program and improvements in productivity with more employees able to work. Best of all, the company is now much safer and an even better place to work for its employees.
Typically in the middle market insurance carriers are making sure the accounts are priced accordingly, and have a safety program. With Safesite we are looking at the quality of safety at the organization and we can make an impact. Are they managing their risk, and can we help them observe and correct those risks on a regular basis," said Youpel.
But every work place is different – a garage is different from a steel plant, which is different from a hospital.
"Is it someone falling off of the roof, or from an elevated surface?" he asked, or just someone tripping over wires on a flat floor?
"Being able to prescribe those actions in the application in the field is a real differentiator for us," he said. Knowing how, and where, and under what conditions, the person fell, can help correct the situation.
"It could be as simple as cleaning up your work area, housekeeping wise, right? Or it could be changing the entire job description altogether," he said. "We're taking an actual hazard out of the situation…We get a lot of our data from those scenarios that exist every day at work."
By highlighting the main specific incidences, with follow-up meetings and inspections and observations, "we're able to reduce those losses by an average of 80% with our book of business."
A big area of focus for him is what he calls "life-changing events," where a worker will blow out a shoulder at work, "and now they can't play catch with their kids any more because their shoulder is damaged beyond repair. They can't use it any more. That's a life changing event."
He wants to reduce life-changing events by increasing education among workers.
Trend lines
As a workers' compensation provider, Foresight uses Safesite and gleans information from its data, in part to see "how well a company (is) using the application."
Companies using the platform get a "Safesite Score, a patented algorithm that grades how well an organization is performing within this data application," he said. "If that score is an A or B, the underwriters that work for Foresight, that are looking at these risks year over year, they're able to use that Safesite (information) as one of many factors influencing the underwriting of the account."
For Youpel, being proactive is important to save lives and money.
They gather data, often up to five years' worth, if they are seeing an injury trend in a specific customer, "we will prescribe specific curriculum to those employees and those employers that really attack that specific injury trend we're seeing," he said.
They will even look at industry-wide trends, and tell firms of all sizes, "this is what's happening to companies just like yours, same size, across the country."
He urges companies, and insurance brokers, to review their policies, to see if his company is a good fit for them.
"Being in the industry for as long as I have been and being in the regulatory side, what we're bringing to the table is just different. It's just a different policy and a different product," Youpel said.
Now is "a very good time for organizations to be reviewing their insurance. Check with your broker, find out what other options they have, what products are out there."
For more on Safesite visit: safesitehq.com
Safesite is an award-winning risk management platform. It is a stablemate of Foresight, a workers' compensation insurtech.