Senator questions value of travel insurance in new report | Insurance Business America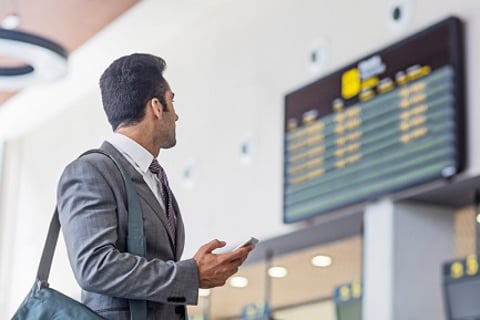 Democrat Senator Edward J. Markey of Massachusetts has released a report on the travel insurance industry in the US, which found that travelers "get much less coverage…than they are led to believe."
For the report, the senator's office conducted an investigation into major airlines (Alaska, American, Delta, Frontier, JetBlue, Southwest, Spirit, Sun Country, and United Airlines) and online travel agencies (CheapOAir, Cheaptickets, Expedia, Hotwire, Orbitz, Priceline, and Travelocity) operating in the US from March through May 2018.
Markey's report found the following:
The airline and online travel agency (OTA) ticketing process pressures travelers to purchase travel insurance; 15 of the 16 companies evaluated prohibit travelers from buying tickets online if they lack travel insurance or decline to purchase recommended travel insurance.
Airline/OTA websites offer only "barebones travel insurance plans" with minimal coverage and a long list of exclusions.
Airline/OTA websites usually overstate the policies' flexibility, but bury details on coverage exclusions under fine print.
The report came to the conclusion that the industry is exploiting travel insurance as "an easy revenue generator." The senator's office conducted another telephone survey with a subset of airlines and found that for every travel insurance policy the airlines sell, they receive a percentage of the premium. When asked about the details of their financial relation with either AIG or Allianz, the surveyed airlines were not willing to comment or disclose any details.
"The only thing skimpier than airplane legroom are these travel insurance plans," Markey remarked in his report. "Consumers are pressured to buy plans that promise extensive or even total coverage, but in reality offer very little, leaving them without the security they thought they bought and oftentimes without their money. These plans are just another way for airlines to charge passengers more to get less. It is time the airlines return to fair ticket pricing so that travelers don't feel pressured to buy these travel insurance plans to cover outrageous fees."
Related stories:
Generali: Americans the most likely to take trips
As death storms strike, how can travelers avoid loss?