As death storms strike, how can travelers avoid loss? | Insurance Business America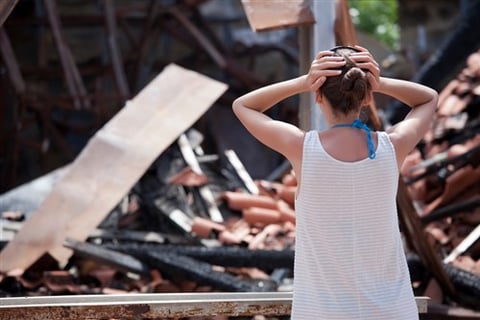 Powerful storms and a spate of tornadoes pounded northeastern states of America this week, causing at least two fatalities and leaving thousands of homes and businesses without electricity.
The storms downed trees and power lines across the region. Several lightning strikes led to structure fires in New Jersey and Massachusetts. Roads in many towns were impassible and some schools cancelled classes on Wednesday due to the damage. Airlines also cancelled and delayed flights in and out of the region.
Across the border, Canada is a marginally less stormy affair but residents and business are still battling extreme weather events. Rapidly melting snowpacks and heavy rains have caused severe flooding in both eastern and western provinces, making travel extremely difficult and causing business interruption.
Traveling at a time of natural disaster or extreme weather is very stressful. No-one has a crystal ball that can see into the future and predict exactly when a storm will hit. But there are things travelers can do to protect themselves, and their travel plans, against potential losses.
"Whether it's your passport in a foreign country or your insurance policy in any country, making sure that your valuables are taken care of can be make or break in a natural disaster," said Justin Tysdal, travel insurance expert and CEO of Seven Corners. "You don't want to make a chaotic situation even more scary by discovering that your passport has gone missing. Bringing along a travel version of a fireproof safe can make sure that no matter what type of disaster occurs, your identification and documents remain intact."
Tysdal also advises travelers to build delays into plans as even the most meticulously planned trips can experience the odd hiccup here and there. Severe weather events, even if they're not directly impacting the exact location of a traveler, can cause flight delays, cancellations, and problems with other public transport. Being prepared for the worst will help travelers conquer frustration when it beckons.
"The best way for anyone to avoid frustration and protect their future travel plans is to add a 'Cancel For Any Reason' (CFAR) policy to their travel insurance package," Tysdal added. "The CFAR benefit allows travelers to cancel their trip for any reason they wish. That way, should a natural disaster or any other emergency occur prior to the departure date, travelers can cancel their trip and receive at least 75% of their nonrefundable trip cost back."
Related stories:
Lava fountains and flows: insurance implications as Hawaiian volcano continues to erupt
Paying travel health claims just got faster with blockchain