Small businesses are under-served by best-in-class brokers | Insurance Business America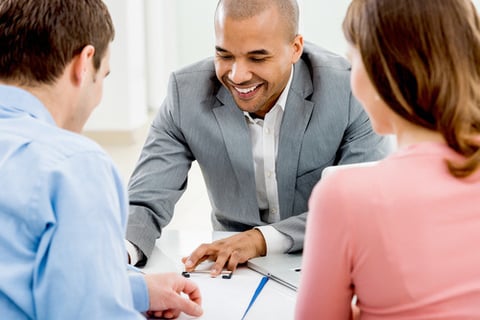 Small businesses are the threads that hold together the American economy. Millions of entrepreneurial individuals pour their blood, sweat and tears into their little enterprises – and yet the common narrative remains that many small businesses lack appropriate insurance protection.
Insurance professionals and business owners alike have speculated as to why this might be the case. Many cite a lack of consumer education and awareness, alongside concern around pricing as two key factors hindering small business owners in their insurance purchases.
However, two key executives at the independent insurance brokerage Alper Services, argue otherwise. According to David Macknin, CEO, and Ken Cuvala, vice president, director of property & casualty select division, education is not the issue, but rather knowing when and how best to serve small businesses plays a bigger role.
"At Alper Services, we focus on providing specialized knowledge, experience and expertise to each size of business, including small businesses, in a best-in-class fashion," Macknin explained. "We deploy human resources supported by the latest insurtech capabilities to deliver on this promise. Our dedication to the small business client differentiates us from the competition, some of whom shy away from small business to target clients with a higher profit margin.
"Investors in insurance corporations, agency aggregators or private equity ownership demand high returns. Thus, many small business owners who need insurance are not approached by best-in-class brokers—and therefore, are under-served."
Ken Cuvala was hired by Macknin to lead Alper Service's Select Division, which focuses primarily on small business clients. The CEO's vision was for Cuvala's team to touch base with all small business clients, get to know them on a personal basis, and guide them through the necessary risk transfer and mitigation procedures.
"We've seen some very positive results in the Select Division since we personalized our communication approach with small business owners. It's about earning the client's trust as an insurance counselor rather than just a salesman," Cuvala told Insurance Business. "Education among agents and brokers is vitally important.
"Proper risk analysis and consultation will avoid excessive premiums. Educating the client so they understand exactly 'why' they need certain coverages will gain their trust and grant them peace-of-mind knowing their business is protected."
An agent or broker is like "a professor of insurance" according to Macknin. There's a common misconception – potentially made worse by the mass-marketed 'direct writing' agents – that working with a specialist broker is going to result in higher premiums for a small business.
"What Ken and his team are able to do is break down the barrier of ignorance that causes discomfort for the small business owner so they can realize the truly expensive thing is to have either no insurance or deficient insurance," Macknin added. "Alper Services' platform facilitates Ken's ability to patiently educate, embrace and celebrate small business owners in a bespoke fashion.
"An online platform for small business insurance can certainly deliver a quality policy from a top carrier. However, the question becomes: can it give a personal risk management methodology and execution strategy to the small business? That's where we believe this entire industry segment is largely underserved by the insurance industry."
Related stories:
Why don't small businesses buy insurance?
This agency can never be sold