State Farm cleared by judge in 'excessive' homeowners' rates case | Insurance Business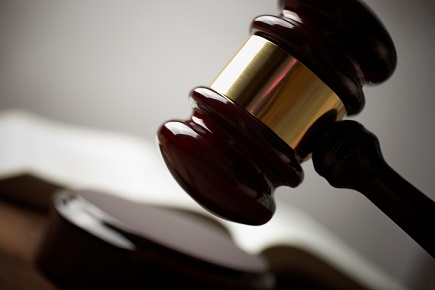 State Farm should not have to lower homeowners' and renters' insurance rates in California, a judge ruled last week, after the major insurer was accused by the state's insurance commissioner of excessively profiting from those policies.
California's Insurance Commissioner Dave Jones made the accusation in 2016 and ordered State Farm to lower rates by an average of 7%, cut them retroactively to mid-2015, and issue refunds to customers, according to a report by the Los Angeles Times.
State Farm sued over the order, arguing that Proposition 103 (insurance-regulation law approved by Californian voters in 1988) does not give the commissioner the authority to demand retroactive rate cuts. The insurer did lower its rates for lower homeowners' and renters' insurance policies but has not paid out any refunds.
The insurer's question over the reach of Proposition 103 was left unresolved on Friday by San Diego Superior Court Judge Katherine Bacal. Rather than addressing the refund issue, Bacal said Jones erred in calling for a rate cut in the first place by miscalculating State Farm's profits.
Under Proposition 103, the California Department of Insurance must approve insurance rates to make sure they're high enough to enable insurers to pay claims but not so high that companies generate excessive profits.
State Farm accused Jones's department of miscalculating their profits by including results of subsidiaries other than the State Farm unit that writes homeowners' insurance in California. Bacal acknowledged the State Farm California unit makes more conservative investments than other State Farm subsidiaries, and so grouping the returns together created an incorrect appearance of a more profitable investment portfolio, which does not support higher insurance rates.
Jones was left disappointed by Bacal's order, which did not confirm whether State Farm would be able to increase their rates in the near future.
"I believe strongly that our regulations are lawful under Proposition 103 and will continue to defend our regulations in order to protect consumers from State Farm gaming the system by charging rates that are excessive and unjustified," Jones commented.
There have been varying responses to Bacal's order. Harvey Rosenfield, author of Proposition 103, said State Farm's win could "open a huge loophole and allow every insurance company to manipulate their finances to demand excessive rates."
Meanwhile Rex Frazier, president of the trade group Personal Insurance Federation of California, said that although Bacal's order looks like a victory for the major insurer, the issue of the boundaries of the commissioner's authority under Proposition 103 remains an elephant in the room.
Related stories: