State Farm could lose top auto insurer slot to GEICO | Insurance Business America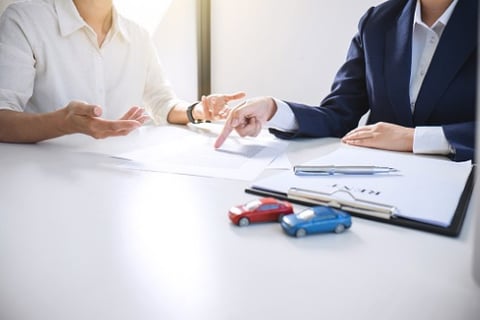 State Farm, the number-one auto insurer in the US for decades, may soon be playing second fiddle to GEICO.
After losing business in the wake of a series of rate hikes, State Farm held a market share of 17% in 2018 – its lowest share in more than two decades, according to a report by Crain's Chicago Business. Online insurer GEICO, meanwhile, held 13.4% of the market.
If the two companies' average growth rates persist, GEICO will overtake State Farm as the nation's largest auto insurer in 2022, according to Crain's Chicago Business.
State Farm, however, doesn't intend to go quietly.
"We remain focused on providing products and services to meet our customers' needs and have no intention of ceding our leadership position," a State Farm spokesperson said in a statement.
State Farm has reduced insurance rates in most states over the last two years. While market share numbers aren't yet available for 2019, State Farm spokeswoman Gina Morss-Fisher told Crain's that the company's most recent 2019 data "shows growth in auto policies in a majority of states."
But those rate reductions came following a series of sharp hikes that State Farm instituted in 2016 in response to heavy underwriting losses. The hikes helped return State Farm's insurance business to profitability – but at the cost of market share, according to Crain's.
Since 2015, State Farm has lost lead market share in Arizona, Maine and Virginia. GEICO took the number-one slot in Arizona and Virginia, while Progressive took State Farm's place as the top auto insurer in Maine, according to Crain's.