State Farm to sponsor NBA stadium after huge refurbishment | Insurance Business America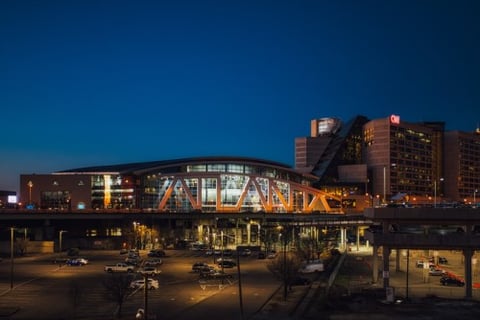 State Farm has secured a deal to rename the home court of one of the NBA's most prestigious teams.
Together with the Atlanta Hawks, the insurer has announced a 20-year naming rights deal to rename the Philips Arena the "State Farm Arena."
The State Farm Arena in Atlanta, GA is receiving new signage to reflect the renaming, on top of ongoing renovations worth $193 million. Renovations are scheduled to be completed by October 15, 2018.
A press release said that the partnership between State Farm and the Atlanta Hawks will aim to "co-create impactful community initiatives and bolster existing community and social responsibility programs."
The amount paid by State Farm to secure naming rights to the sports complex was not disclosed.
Curbed Atlanta reported that the State Farm Arena will hold a free public event on October 20 to allow the public to witness firsthand the new look of the facility.
This is not the first multi-purpose complex to bear the name "State Farm Arena;" in 2010, State Farm purchased the naming rights to the Dodge Arena in Hidalgo, TX, rechristened as the State Farm Arena. State Farm extended its naming rights to the TX Arena for another five years in 2014.