State Farm hit by summary judgment reversal | Insurance Business America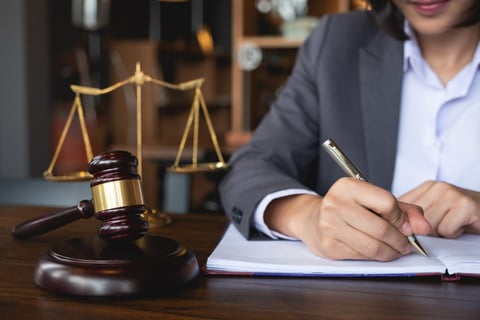 A court order which granted summary judgment to State Farm over a breach of policy case has been reversed.
Following a car accident in which he was injured, Miguel Vera sued his insurer State Farm Indemnity Company for breach of policy for a delayed approval of his medical test and surgery. Vera claimed in his suit that his condition was made worse and became permanent as a result of the delay.
The Cumberland County trial court granted summary judgement to State Farm and dismissed Vera's claim with prejudice.
But in a per curiam opinion by the New Jersey Superior Court, Appellate Division, the order was reversed and remanded for future proceedings, New Jersey Law Journal reported. The court also stated that the "record does not adequately explain the circumstances surrounding the alleged delay in plaintiff's treatment and State Farm was not entitled to summary judgment on the current record."
According to the court's opinion, Vera sustained injuries to his right shoulder on September 10, 2016, in a motor vehicle accident. His policy with State Farm included personal injury protection. He was later evaluated by orthopedic surgeon Dr. Gregory Gallick, who recommended an MRI to properly assess the injury. However, State Farm had initially denied authorization, but ultimately approved the test, which was conducted in November that year.
Vera met again with Dr. Gallick the following month to discuss the MRI results, and the doctor suggested physical therapy – but also recommended that Vera undergo surgery. In January 2017, a doctor selected by State Farm examined him - surgery was eventually approved and took place on February 23, 2017.
The opinion stated that Gallick's surgery uncovered a complete tear of the bicep tendon, which the doctor alleged was a result of the delay in conducting the MRI and surgery.
"The delay in authorization from [State Farm] has clearly caused even a further worsening of [plaintiff's] status," said Gallick in the letter. "Clearly, [State Farm] dragging [its] feet with regards to authorization for the MRI and then subsequent authorization for the surgery has left [plaintiff] with a more significant injury to his right shoulder than would have been present if [State Farm] had given appropriate authorization at the appropriate time."
Vera later brought a claim against State Farm in 2018, the opinion said, and he alleged that the company had "arbitrarily and capriciously breached its contractual obligations." The plaintiff sought compensatory and punitive damages, in addition to attorney costs. But the trial court found the claims were for "wrongful denial of PIP benefits and that N.J.S.A. 39:6A-5(h) limited the remedies on a successful claim for a denial of, or delay in approval of, benefits to recovery of interest and attorneys' fees." As Vera's claim did not include interest or attorney fees, the trial court found the compensatory and punitive claims were statutorily barred.
The appeals court's recent opinion noted that Vera will have to produce proof in order to state a claim for damages from State Farm's delayed authorization.
"Plaintiff has not established those facts in the record before us," the opinion said. "For example, he has not provided us with a copy of his policy. Nor has he shown that Dr. Gallick needed preauthorization to conduct the MRI. He has also not shown that State Farm acted unreasonably in having its own doctor examine plaintiff before plaintiff had surgery."
The opinion also noted that while Vera has not established the elements of a bad-faith claim, "the record also does not show that plaintiff cannot prove the claim."
"Consequently, State Farm was not entitled to summary judgment," the opinion concluded.