State Farm controversy - learning from a DE&I misfire | Insurance Business America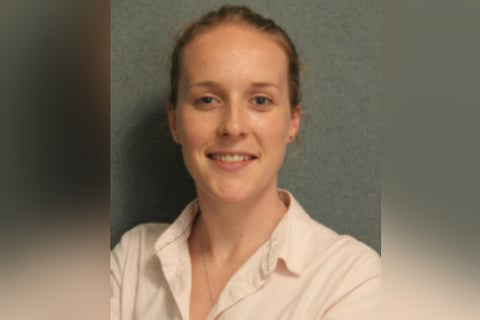 The biggest property and casualty insurance company in the United States came under fire in May for its support of a philanthropic program called GenderCool, a youth-led movement trying to raise awareness and education about transgender and non-binary individuals.
I believe that State Farm had good intentions. The partnership was part of a joint effort with GenderCool to promote inclusivity and education on gender identity among children – and it was announced just in time for Pride month, a celebration of the LGBTQ+ (lesbian, gay, bisexual, transgender, queer, and other sexual identities) community.
However, State Farm quickly found itself "the subject of news and customer enquiries" – which, candidly, seems to be corporate speak for "at the center of controversy" when you consider the social media backlash the firm suffered, as well as the Consumers' Research campaign 'Like a Creepy Neighbor,' which mocks State Farm's official slogan 'Like a good neighbor'.
According to The Washington Examiner, State Farm's partnership with GenderCool included encouraging its retail agents and brokers in Florida to donate three books to local public libraries and schools, targeting children aged 5+. The three-book bundle allegedly included: "A Kids Book About Being Transgender," "A Kids Book About Being Non-Binary," and "A Kids Book About Being Inclusive".
In an email to The Hill, State Farm said: "The project's goal is to increase representation of LGBTQ+ books and support our communities in having challenging, important and empowering conversations with children aged 5+."
Read next: There is no excuse for sexism in insurance
However, the insurer was accused of pushing the LGBTQ+ books on children. On May 24, State Farm made a dramatic U-turn and pulled its support from GenderCool, stating: "We support organizations that provide resources for parents to have conversations about gender and identity with their children at home. We do not support required curriculum in schools on this topic.
"As a result, we have made the decision we will no longer be affiliated with the organization. We will continue to explore how we can support our associates, as well as organizations that align with our commitment to diversity and inclusion, including the LGBTQ+ community."
I'm highlighting this incident because it shows how carefully companies must tread when engaging in DE&I initiatives. What one person might deem appropriate and progressive, another might deem unacceptable – everybody's line is different, and yet most people agree that big companies, like insurers, must engage with DE&I. This is where it gets difficult because companies are dealing with a constantly moving target.
I do not believe State Farm's intention was to influence or confuse young children about gender identity. Rather, I think its intention was to extend the conversation around DE&I to a greater portion of the population – and if any company is in a good position to do that, it's State Farm, with over 87 million policies and accounts serviced annually across the US. But it was that progression - the extension of the conversation to children aged 5+ - that caused the most concern.
Read more: Avoiding "woke" identity politics in insurance hiring practices
A similar situation happened recently in the UK, where a John Lewis home insurance advert featured a little boy dancing around in a dress and wreaking havoc with paint, make-up, and glitter. The advert was designed to be an overt message of LGBTQ+ inclusion, but it was criticized for drawing on stereotypes and failing to recognize the fluidity of gender and sexuality.
Once again, despite John Lewis's best intentions, it may have got it wrong in this case. It goes back to that line, and perhaps the fact that more education is needed before the line can be moved and pushed. But even that is problematic. When is the right time for an influential company with a very public brand to make a bold statement on DE&I? How much reputational risk are companies willing to take on if they get it wrong?
As a people-facing industry, I believe insurers have a huge role to play in supporting and advancing DE&I throughout society. I commend insurance companies that are engaging with DE&I – but I think these incidents (or potential misfires) show that these waters are not plain sailing. Companies are never going to be able to keep everyone happy. I think what's important at this time is that all insurers engage and they do their best to incorporate strong DE&I practices among their employees and customers.