State Farm reconsiders major gaming league sponsorship | Insurance Business America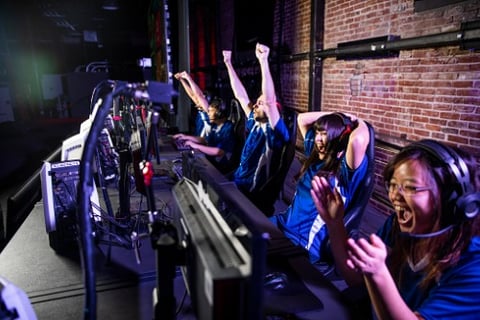 State Farm is stepping back to reassess its sponsorship of a professional video game league following claims of sexual harassment and discrimination at game developer Activision Blizzard.
The insurer made the decision to review its sponsorship of Activision Blizzard's Overwatch League after California's Department of Fair Employment and Housing filed a lawsuit against the company last month, according to a report by Forbes. The suit claimed that the company had a "frat boy culture" and alleged sexual harassment and discrimination.
State Farm told The Washington Post that it is "re-evaluating our limited relationship with the Overwatch League." The insurer also asked that the league not run State Farm ads during last weekend's matches.
Activision Blizzard told investors last week that it may face "prolonged periods of adverse publicity" due to the lawsuit.
Read next: State Farm boss gets $20 million payday
Since the suit was filed, several reports have emerged of alleged mistreatment of the game developer's female employees, Forbes reported. Many Activision Blizzard employees recently staged a walkout and demanded that the company improve conditions for women and other marginalized employees.
The lawsuit also led to the ouster of Blizzard president J. Allen Brack. According to the suit, Alex Afrasiabi – the former senior creative director of Blizzard flagship World of Warcraft – was "permitted to engage in blatant sexual harassment with little to no repercussions." The suit says that Brack gave Afrasiabi nothing more than a "slap on the wrist" for the alleged harassment.