State lawmakers defend their subsidized insurance | Insurance Business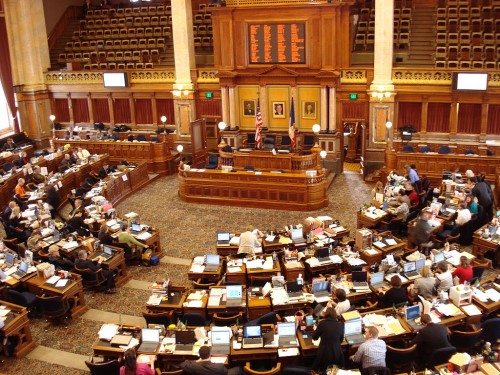 Iowa lawmakers are reportedly getting maximized insurance benefits for minimum prices, and their constituents are not happy with it.
Some state residents have expressed their disapproval of an alleged practice among lawmakers in the state, who are reported to be paying as little as $20 a month for state health insurance. The price is the rate charged to union employees, but local media said that these lawmakers are getting non-union benefits.
The
Des Moines Register
reported that Iowans want their lawmakers to reimburse $435,000 in underpaid premiums that they have been ringing up since January 2016.
Want the latest insurance industry news first? Sign up for our completely free newsletter service now.
However, a number of lawmakers defended the privilege in several town hall meetings.
A past report by the publication was quoted as saying a majority, or 133 of the 150 lawmakers in the state, have underpaid on their insurance policies.
The
Register
said that the Iowa Department of Administrative Service, which manages state employee matters, has declined to comment on the issue.
Meanwhile, the report also pointed out that Iowa legislature has taken steps to amend the law governing its insurance coverage.
Related stories:
What insurance brokers need to know about getting bonded
XL Catlin announces significant promotion