What insurance brokers need to know about getting bonded | Insurance Business America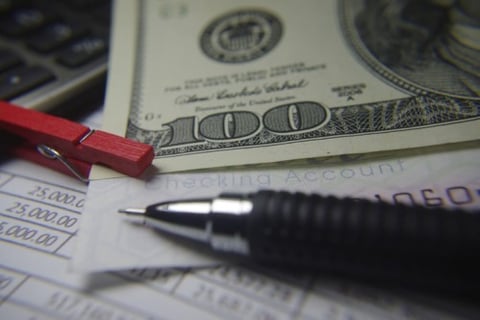 The following opinion article is written by Vic Lance, the founder and president of Lance Surety Bond Associates.
Are you starting an insurance brokerage? Insurance brokers in many states across the country need to provide an insurance broker bond to get licensed. The bonding is required to guarantee brokers' legal compliance.
If this is the first time you have to get bonded, it might sound like a tough task. In fact, the bonding process is not complicated.
When a surety bond is required by state licensing authorities, its goal is to protect the general public. It is there to ensure that your brokerage will adhere to the law. It provides protection to your customers against fraud and misuse that brokers might engage in.
Let's look at the most important information that insurance brokers need to know about bonding.
How do insurance broker bonds work?
Unlike insurance, surety bonds safeguard the interests of customers and state authorities rather than the bonded business.
In a bonding agreement, there are three parties. Your insurance brokerage is the principal. The state body that requires the licensing is the obligee. Lastly, the surety is the bonding entity.
A harmed party can file a claim on your bond. This can happen in cases when a broker manipulates insurance prices, consciously sells inappropriate insurance, or helps customers engage in fraud in their applications, for example. The exact triggers for a claim vary between states.
If the claim is proven, the indemnity agreement of the bond specifies that even though the surety covers the costs at first, your brokerage is liable to compensate it fully. The maximum reimbursement is the bond amount you have to obtain. As it is evident, it's best to avoid such situations to prevent financial and reputational harm to your business.
Who needs to get bonded?
Insurance broker bonds may go under different names across the states. In some cases, they are referred to as public or insurance adjuster bonds, surplus line brokers, or third party administrator bonds.
Independently of the exact name, insurance broker bonds are a licensing requirement for brokers in a number of states. They include Arizona, Arkansas, California, Colorado, Connecticut, Washington D.C., Florida, Georgia, Hawaii, Idaho, Illinois, Iowa, Kentucky, Louisiana, Maine, Maryland, Minnesota, Mississippi, Missouri, Nevada, New Jersey, New Mexico, New York, North Carolina, Ohio, Oklahoma, Pennsylvania, South Carolina, Tennessee, Texas, Utah, Washington, West Virginia, Wisconsin and Wyoming.
Depending on your location, you might need to obtain an insurance broker bond for your business and for individuals within the brokerage. If you operate across state borders, or have a number of business locations, you might have to get a bond for each one, or you might be able to obtain a blanket bond. Your need to check with your licensing body what its exact requirements are.
What are the bonding costs?
As with the rest of the licensing requirements, the bond price is a major consideration for brokers. The cost you have to cover in order to get bonded is not equal to the bond amount you are required to post.
In fact, you have to pay only a percentage of the bond amount. This is referred to as your bond premium. For insurance broker bonds, you typically need to cover about 1%-5% of the bond amount, in case your finances are in good shape.
For example, if you have to obtain a $20,000 bond, your premium may be in the range of $200-$1,000.
The surety examines your personal and business finances to assess the risk of bonding you. It considers your credit score, company financials, and assets and liquidity. If your profile is solid, your bond rate will be lower.
What is your experience with getting an insurance broker bond? Please share your thoughts in the comment section below.
The preceding article was written by Vic Lance, the founder and president of Lance Surety Bond Associates. The views expressed within do not necessarily reflect those of Insurance Business.
Related stories:
Growth strategies for your insurance business
Five Governing Principles for growing your book of business