Strict labor laws and aging buildings put condo associations at risk | Insurance Business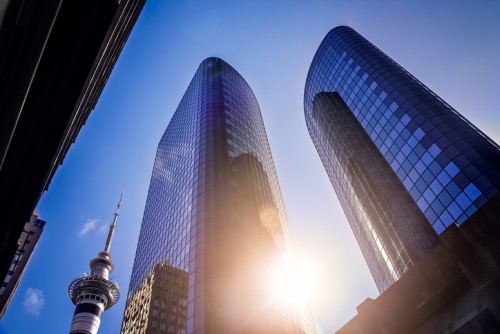 Condo associations in New York can have a tough go of it when it comes to strict labor laws that put the onus on them if a worker gets injured on their property, among other risks that are especially heightened in older buildings.
"The New York labor laws state that the landlord is responsible no matter what the circumstances. If a contractor comes in and has a subcontractor who falls, it's the association that could end up with the lawsuit no matter what, so it's pretty much absolute liability. That's something they've been facing for years," said Robert G. Mackoul, chief underwriting officer at New Empire Group, which offers a package policy, CondoPak, to meet the needs of residential cooperative, condominium and community associations.
These harsh labor laws are based on gravity, added Mackoul.
"If a contractor falls, and it doesn't have to be from a serious height – it could be from a step stool, if he falls off a ladder, if he falls off scaffolding – and they sustain an injury, he is entitled to sue the state, to sue his contractor, to sue the landlord or anybody else," he explained. This could also happen on any type of project, from a small renovation or paint job, "all the way up to serious construction work on a scaffold. It doesn't necessarily limit itself to one type of work. It could be just about anything where gravity is involved."
While associations in the state have implemented risk management strategies to try and protect themselves from being pulled into a lawsuit, it's rarely worked, explained Mackoul. Those strategies have mainly revolved around contracts with contractors, which have to be airtight in order to have a court rule in the association's favor.
Lead paint is another issue that's plagued buildings in New York, even though its use in household paints was outlawed in the state back in 1978.
"Anything that was built after or renovated after that is fine and is not an issue, but for buildings built before that that have not been gut renovated, there is still the potential to have lead paint on the wall," said Mackoul, and there are enough older buildings in New York that this issue does arise every so often. Age is also important when it comes to the threat of water-related damage. "No matter how hard they try and keep up with it, unless you do a full renovation, you're still operating with pipes that were built whatever year the building was built. Even a 1950s building that has been renovated and had a lot of things done to it, if you haven't gutted that building and put new plumbing in, you're still working with pipes from the 1950s."
New Empire Group sees a lot of water damage claims that result from burst pipes, which often doesn't only affect one unit as water drips down into the units below, turning the situation into an even bigger claim.
For retail agents wanting to build their niche in this space, in New York or other states where the New Empire Group package policy is available, Mackoul recommends they maintain a close relationship with a property manager.
"If you're going to be a serious player in any kind of condo market, no matter where it is, you're going to need a source of distribution that'll get you a bunch of opportunities and usually that comes through a property manager," he told Insurance Business. "The more relationships that they can form with property managers, the better chance they're going to have."