Texas bombings reveal the new scale of terrorist attacks for insurers | Insurance Business America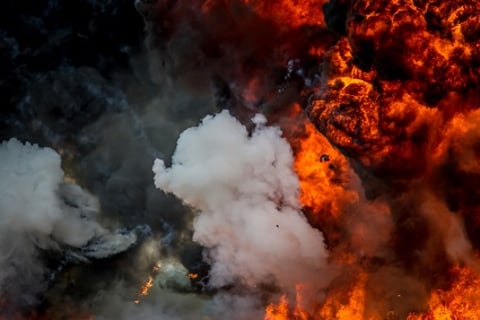 The terror in Texas is over as the man suspected of planting explosives in Austin and San Antonio was killed on March 21 after an explosive device detonated in his vehicle as authorities attempted to make an arrest.
The five attacks targeted people at their homes, on a public trail, and at a FedEx distribution centre, when two parcels carrying bombs that the suspect sent through the carrier exploded and injured a worker, according to the Associated Press.
Tragedies involving active shooters, vehicular attacks, and bombings have dominated the news cycle around the world as political tensions grow. Data from Statista shows the number of terrorist attacks happening annually in the US has spiked from a low in 2011, though the nature of these attacks has changed from those that impacted the country just a decade ago.
"If we had been having this conversation 10 or 15 years ago, we'd be talking about 9/11-type events, so very largescale [with] relatively low probability of frequency, but very high severity," said Ben Tucker, head of US terrorism and political violence at XL Group.
"I think what the events in Austin highlight – and other more active-shooter, vehicular attack-type events – are that what we're seeing is higher frequency, lower physical damage severity, but quite a high psychological human impact because of their random nature and the fact that it's people who are being targeted versus large buildings."
It's not just Fortune 500 companies or the big banks looking for terrorism coverage, and it's not just larger events that are motivating firms today to get terrorism insurance.
"I would say nearly 50% of our book is smaller, commercial properties," said Tucker, adding that commercial buildings can get coverage through a property or standalone policy. "The reason why they might do it in the standalone terrorism market instead of TRIA [Terrorism Risk Insurance Act] is because TRIA has somewhat failed as a mechanism for providing coverage to smaller, commercial buildings. The level of attack you would need to have an event certified is so large it would be larger than the values exposed to the building. If you need real cover, you have to buy a standalone contract that's going to trigger for a lower, smaller event."
XL Catlin writes terrorism coverage that doesn't require certification by the federal government to trigger coverage, and has a broad definition of terrorism as an event motivated by ideology, politics or religion.
Episodes like the London Bridge attack, the Bataclan attack in Paris, and October's vehicle attack in Manhattan are covered by XL, as are situations like the coordinated bombings at the Brussels airport.
"In those kinds of events, you see a disruption of business either at an airport or to some of those airlines flying into that airport," explained Tucker. "There is financial exposure there to companies through those transportation hubs, and that is again a type of scenario we have been exposed to."
Related stories: