The power of relationship building in insurance | Insurance Business America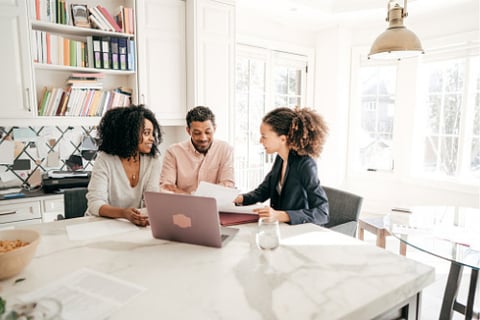 Responding to demands in the marketplace during the pandemic has been challenging to say the least, but companies that have invested in relationship building – both internally and externally – have been able to promote growth in all the right ways.
AXIS, a leader in specialty insurance and global reinsurance, is a company that prides itself on placing a strong focus on people and interpersonal relationships.
"At AXIS, we believe that relationships are at the center of everything we do," Janet Jordan-Foster, head of primary casualty at AXIS, told Insurance Business. "This philosophy extends from the way we manage our talent to the focus that we place on developing strong bonds with our brokers and partners in distribution."
Talent acquisition, retention and cohesion
AXIS has a three-pronged approach to promote growth and success within the business, the first being talent acquisition and retention. Jordan-Foster explained that: "As a leadership team we anticipate what areas need the most support going forward and, with remote work becoming the new norm, AXIS has been able to attract top talent across the country."
"In addition, AXIS has been very resilient thanks to an experienced team of underwriters," added Jordan-Foster. "We have been adding to our primary casualty team over the last 18 months to make sure we have bandwidth for the current market conditions."
A key focus has been attracting strong talent and, when new staff join, leveraging virtual channels to effectively onboard them. This focus on proactive communications also extends to existing and longtime colleagues.
"The second approach is making sure the talent is cohesive and people are working in tandem with each other," she explained.
After pivoting to a remote work model, AXIS has been diligent in facilitating engagement and communication among colleagues, ensuring that collaboration between underwriters and support teams remains strong and there are clear channels to keep up to date with what's happening within AXIS and the market.
To retain and grow talent, proactivity is essential. Jordan-Foster noted that "you must know what your talent brings to the table and make sure they're recognized as an important part of the organization."
AXIS has developed internal and external opportunities to showcase talent. Examples include an ambassadorship program which allows team members to get exposure to executive management within the company and underwriting panels and broker engagement forums to develop skills and emphasize their importance to the team.
Jordan-Foster highlighted that having a "pay for performance" culture has also helped AXIS compete for and retain top talent.
"The third part is broker engagement," she said. "We've worked hard as a company to make sure we nurture our distribution force."
Building strong and lasting broker partnerships
As broker relationships begin before the account comes through the door, AXIS prioritizes broker engagement.
"We engage one-on-one with brokers, to ensure strong dialogue and understanding of each risk, and to make sure we're connecting with various people throughout the broker point of view," she said. "Over the past few years, we have really focused on distribution and what we need to do to be a top carrier in our space."
Within AXIS, the claims team is actively involved in the broker relationship process.
"Our very experienced claims specialists work closely with our underwriters to ensure we're sharing information between teams, identifying and acting on trends we see in the market, and ultimately providing greater insight and a more complete view of the risk for our distribution partners," Jordan-Foster added.
"The greatest trend we've seen recently is that many companies are focusing on rate adequacy as the insurance industry feels the impact of social inflation, among other challenges," Jordan-Foster noted. "We have experienced underwriters with deep understanding of complex risks who are working with our partners to provide superior client service."
By employing proactive hiring strategies and fostering a collaborative environment, AXIS has been able to grow and strengthen its business, while leveraging the current market cycle. Jordan-Foster added: "Great relationships and excellent underwriting and claims services are key ingredients for strong renewal retention and new business growth in today's casualty market."