Thin margins keeping commercial auto from investing in telematics | Insurance Business America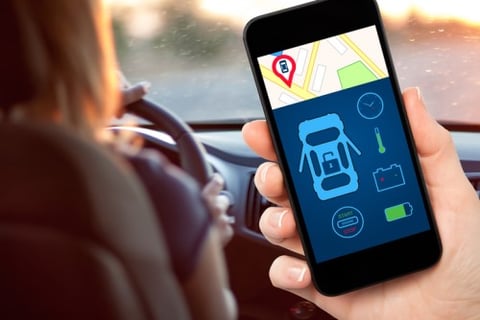 Telematics is the buzzword in auto insurance these days and while the technology is proving to be useful in finding the best coverage for each unique driver, and even tracking distracted driving, the commercial auto space is taking small steps towards implementing it in fleets.
"Trucking has pretty thin margins on profitability, so the bigger the account, the margin is going to be a bit better for them. We do see some of the bigger accounts investing in technology like this," said Mike Mitchell, business auto expert and area president for Risk Placement Services in Charlotte, NC.
There are several ways that connected car technology is applied in trucking, like monitoring the gas tank to determine who's using fuel efficiently.
"It also allows them to see who's driving their trucks hard. Especially with the DOT [Department of Transportation] looking at a lot of the safety information for these guys, it allows them to try and take care of their equipment a little bit better," said Mitchell. "If you've got a guy that's out there driving the truck pretty hard, and braking pretty hard, it's going to beat up the truck, which is going to result in more safety problems once these guys are inspected on the side of the road from the DOT."
Some companies will also invest in cameras that show incidents as they've occurred and can help in loss situations.
"That type of technology has allowed them to really avoid situations where it might on paper have sounded pretty bad for our insureds, but the camera has been able to show otherwise," said Mitchell.
However, the producer adds that less than 25% of the segment is using connected car technology. The main concern is whether or not using the devices will result in savings for them, either through insurance, fuel or equipment savings. The issue of privacy also comes up.
"Some of the employees are a little bit concerned about the privacy," said Mitchell. "The truckers have an independent mindset that some of them could be concerned about losing that privacy or having somebody looking over their shoulder at all times on the road."
But for companies that have utilized connected car technology and seen better loss ratios, carriers are willing to help them out with discounted rates. As insurance costs trend up and companies in the commercial auto space look for ways to maintain margins, Mitchell predicts more will use the technology, though he sometimes runs into reluctant converts.
"It's getting them on board with it and selling them on what the benefits are. We show that it can help their business because transportation is a volatile business and when you have losses that go up, it's going to impact their insurance," he said.
"Insurance is some of their biggest expenses as far as transportation lines go. In some situations, their insurance can really put them out of business where they just can't afford it so a lot of times they have no other choice but to make these types of changes. But the catch-22 is it's an investment in the technology to do it, so with thin margins already, sometimes they're unable to afford it."
Related stories: