This week's top insurance jobs – January 27, 2020 | Insurance Business America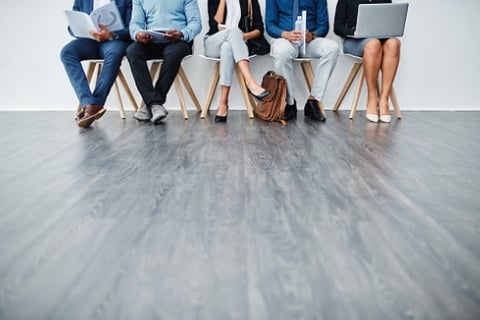 Each week, Insurance Business America shares top job opportunities from across America. Click here for a full round-up of the latest insurance jobs available in the US.
For this week:
Director of Inland Marine Underwriting, Liberty Mutual Insurance
Liberty Mutual has several job openings, such as this role – which involves analyzing exposures, loss history, requested coverages of an assigned territory, then using that information to select business and determine appropriate terms and conditions. Directors will independently produce and manage their own book of business and manage producer/customer relationships. Candidates must have a minimum of eight years of builders' risk/inland marine underwriting, or related experience. More details here.
Underwriting Consultant (Healthcare Practices, National Specialty), Liberty Mutual
Liberty Mutual has another opening on its national insurance specialty team – specifically for the healthcare segment. The unit serves mid- and large-sized healthcare providers; the underwriting consultant will write workers' compensation, auto, general liability, and mid-sized property insurance for these clients, and for all program structures. More than eight years of commercial lines underwriting experience is preferred. More details here.
Insurance Actuary, Connecticut Department of Insurance
The Department of Insurance of the state of Connecticut is hiring an insurance actuary for its actuarial division. The actuary will support the major P&C functions of the actuarial division in financial analysis, field exams, NAIC committees, and other product management support. Actuaries will also review the annual actuarial opinions and actuarial reports, ORSA, capital modeling, and so on. Applicants must have at least 10 years of experience serving as an actuary with an insurance company or another insurance regulator. More details here.
Insurance Specialist, US Department of Homeland Security
The federal government is looking to hire insurance specialists as part of FEMA's Cadre of On-call Response/Recovery Employee (CORE) program. As an insurance specialist with the Department of Homeland Security, the candidate will ensure complex, high-dollar grant subawards comply with all insurance requirements. The specialist will also help in interpreting NFIP claims. More details here.
Group Insurance Division Manager, State of Illinois
The Illinois Department of Central Management Services, Bureau of Benefits is hiring a manager for its group insurance division. The candidate will oversee statewide group insurance programs such as the State Employees Group Insurance Program (SEGIP), Teachers' Retirement Insurance Program (TRIP), College Insurance Program (CIP) and the Local Government Health Plan (LGHP). Applicants must have prior experience administering group health insurance plans, and must have working knowledge of the Affordable Care Act. More details here.