This week's top insurance jobs – June 24, 2019 | Insurance Business America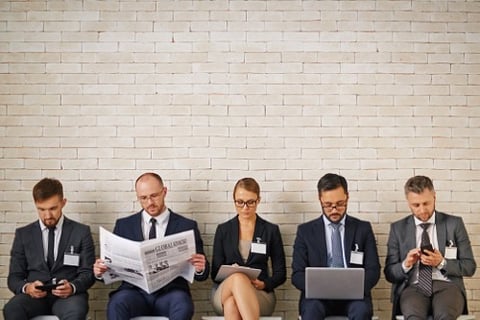 Each week, Insurance Business America shares top job opportunities from across America. Click here for a full round-up of the latest insurance jobs available in the US.
For this week:
Insurance Assistant, Liberty Mutual
Liberty Mutual has an opening for an insurance assistant in San Diego, CA. The assistant will be responsible for preparing insurance forms, processing insurance transactions as part of customer service, and other related support duties (such as answering phones). Applicants must be at least high school graduates with one to two years of customer services and/or administrative experience. More information on the job can be found here.
Commercial Insurance Producer, Marsh
Professionals in Houston, TX should take a look at this opportunity being offered by Marsh. The company is hiring insurance producers who can help Marsh secure new commercial insurance clients. Producers will meet with both prospective and existing clients, developing a positive business relationship with each. Applicants must be properly licensed to sell insurance and have a working understanding of Marsh services and resources. More information can be found here.
Compliance Officer – Code of Ethics Coordinator, AXA General Insurance
AXA is looking to fill in an opening for a compliance officer role in Greenwich, CT. The officer will oversee a transversal Code of Ethics Program for three regional offices, managing the local ethics programs, helping develop aspects of the compliance oversight, and assisting in the maintenance of regulatory filings. Applicants must have three to five years of working experience as a SEC registered adviser. More information can be found here.
Third Party Property Damage Claims Adjuster Trainee, Argo Group
Argo Group is now accepting trainees who are eager to learn all there is to learn about third party property damage claims adjustment. Trainees will participate in on-the-job-training and coursework with the intent of developing a career in claims adjusting. Argo Group also has an employee referral program, which could help trainees land an actual position within the company once they pass the training. More details can be found here.
MAGNet Program Intern, State Farm
State Farm is offering an internship position at the University of Illinois, open to graduate students of the academic institution. Interns will take part in the Modeling and Analytics Graduate Network (MAGNet) program, where they will apply their statistical modeling and analytic skills to a wide variety of business problems that State Farm faces. The insurer will offer interns hourly pay, as well as full tuition assistance for the duration of the internship. You can read more about this opportunity here.