TigerRisk shuffles executive leadership – new CEO | Insurance Business America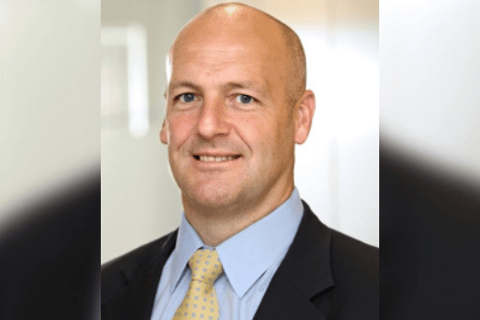 Reinsurance broker and risk/capital management advisor TigerRisk Partners has announced a shakeup in its executive leadership line-up.
Rob Bredahl (pictured) has been appointed to serve as TigerRisk's new CEO. Meanwhile, current CEO Rod Fox will transition to the role of executive chairman.
Bredahl, who most recently served as president of TigerRisk, first joined the company in 2019 with the strategic goal of succeeding Fox as CEO. According to a company release, the two have known each other for over 40 years, and first met at Middlebury College before working together at E.W. Blanch, Benfield and then TigerRisk. In his new role as CEO, Bredahl will continue to be based in New York.
"I am delighted to take up this role and continue the momentum and growth Tiger has seen over the last year and move the company into a new and exciting phase," said Bredahl. "The organizational changes we have announced this week signal the next step in our company's evolution. This CEO transition has been planned for a long time and has been implemented just as the business is gaining incredible traction in the market."
To fill in Bredahl's previous role as president, TigerRisk has tapped Tim Ronda, who joins from Aon.
Read more: TigerRisk taps industry veteran as senior executive
Bredahl commented that the appointment of Ronda as his successor in the role of president made it "the right time" to put in place the previously-agreed succession plans.
As per the succession plans, Fox will step up to allow Bredahl to take the helm.
"Rod will still stay in the business and be very hands-on, but the change will allow him to focus more on what he is great at - advising clients and prospects and doing deals," said Bredahl.
"This is an exciting time for the company," said Fox. ""I am proud of what we have achieved, but it is now time for a new breed of leaders. I will still be working full-time in the business making sure clients are getting what they need and allowing the company to move forward."