Time to challenge the status quo in insurance | Insurance Business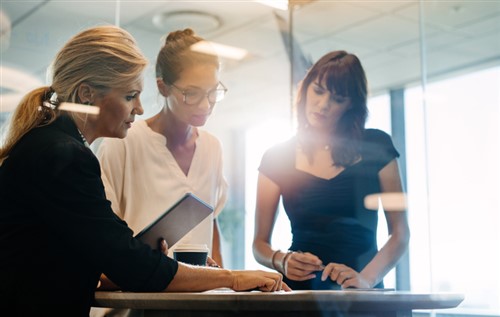 Challenging the status quo in insurance is like 'turning a giant ship' - it requires patience, skill and determination. It means stepping outside of your comfort zone and being prepared to go against the tide.
Flyreel cofounder and COO Laurie Kuhn has been an agent of change her whole life. She recently joined the insurance industry from a background in e-commerce and banking. While learning what it takes to emerge as a female leader in insurance, Kuhn is disrupting the status quo and encouraging other women to break the mold in the industry.
"The entire insurance industry is ripe for change. Moving forward, the questions are going to be: Who is more open to change? Who is looking at change as an opportunity rather than a threat? Who is more open and encouraging to be part of a diverse workforce?" Kuhn told Insurance Business.
"Generally speaking, we are seeing an intense desire for change in the insurance industry, but the challenge comes in the execution of that change. Insurance companies have all these old process and systems – changing them is like turning a huge ship."
Encouraging diversity of thought is a great way to enable change, according to Kuhn. The self-confessed "rogue" said she spent time chatting to various CEOs about what difference it makes having women around the top table. The refreshing reply was overwhelmingly positive.
"Consensus of thought is a bad thing," Kuhn commented. "When we talk about an industry like insurance, which is going through change and is trying to figure out its direction, you need people who will challenge the status quo if you want a good outcome.
"One of the first things I say to women who want to move up in a career is: 'Say something in a meeting.' Break the ice and get your voice heard. Do something uncomfortable because you will soon see that it's not as uncomfortable as you thought. How far you go outside of your comfort zone and how much you can sustain is a personal choice. For me, I thrive off it."
Another thing Kuhn encourages women in insurance to do is to "ask for support". In past employment for a global electronic and smart appliance technology firm, Kuhn raised her hand and asked for a mentor who would help her to understand her career path at the firm. The global organization didn't have a mentorship program, but they set one up after Kuhn's request.
"If you don't ask, you don't get," Kuhn said. "Earlier in my career, I never would have asked. I think it's OK for women to ask for what they need, and I think if companies enable that open culture, so much could change.
"Not every company and culture are the right fit. Often, it's not just the company but it also comes down to the unique individuals around you and how open they are to embrace change and disrupt the status quo. It takes a few champions (men and women) to navigate that change and to make insurance a more inclusive and diverse industry."
Don't forget to register for the upcoming Women in Insurance events in Houston, Chicago, New York and Los Angeles.