Trailblazer helps you navigate a career crossroads and maximize your strengths | Insurance Business America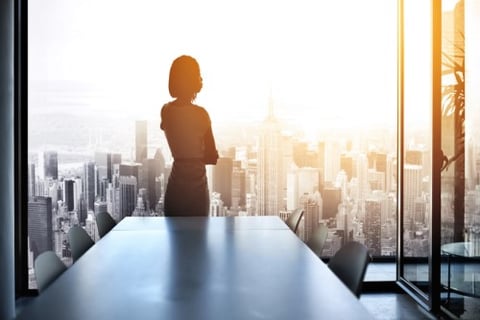 In her journey to the upper echelons of the insurance industry, Jane Tutoki, today the vice chair at Sedgwick, started a business with her husband, managed in-house counsel within insurance companies, and then moved into a series of senior claims executive roles at Zurich Financial Services and AIG, before joining Cunningham Lindsey in 2014 as its global CEO. In just a few months at Women in Insurance Atlanta, Tutoki will be sharing the lessons she learned along the way and strategies that worked for her as she advanced in her career - but for now, the industry trailblazer gave Insurance Business a sneak peek into her story and how she found success.
"I had good mentors who took chances on me, and gave me bigger and bigger jobs until finally I was managing about 22,000 people at the height of my management skills," said Tutoki, a keynote speaker at the upcoming Women in Insurance Atlanta event in April 2019. "That's a big claims department, so you learn a lot about process and interaction and delegating when you're managing big groups like that."
Her career also took her around the world, from Switzerland to Los Angeles, London to Tokyo.
"It's just been a great ride. I'm excited to explain my story, and look back and tell people how they can figure out what they're good at and what they're not, and give them insight into how to make the right calls to maximize the value in their career and how they can be happiest in their career," said Tutoki, adding that one of the topics she'll be touching on in the keynote speech at the event is managing through your 'blind spots' when it comes to working with other people.
As a leader who has overcome her fair share of challenges on the way to the top, Tutoki has other inspiring strategies to pass along to Women in Insurance attendees.
"You come to a crossroads where you just have to make decisions about what sacrifices and how much you're willing to put up with at any given time," said Tutoki. "Sometimes, you're in a job where you just don't have a boss who's supportive, who's the right person to help you get to the next level or get where you want to go. I've had to leave a job because of that, and sometimes you need to take a lateral move in order to move ahead because you get stuck in a situation where there's an office that's not big enough to support too many successors. There are all sorts of challenges, and being a woman was part of the package I had that sometimes worked in my favor and sometimes created a challenge as well."
Getting what you want out of your career in part means having a voice at the table, which also means you need to have something to say and the energy and confidence to say it, explained Tutoki.
"I always tell people that if you really want to get your confidence going and [feel] better about yourself, do something you're afraid to do – that's an exercise I always take people I mentor through," she said. "You don't have to climb Mount Everest. It can be having a tough discussion with someone that you're afraid to do [talk with]. It can be talking in front of people, if you're afraid to do that. I think exercises like that give you the courage to sit at the table and feel much better about yourself because you bring all of your baggage with you in life, so the better you feel about the baggage, the better you feel about that moment, the more people are going to want to engage with you."
Self-reflection is another crucial way that professionals can harness their strengths to achieve their career goals, so use performance reviews and feedback to your advantage, recommends Tutoki.
"You need to take time to self-reflect and figure out what you're good at, what you're not good at; what you like doing, what you don't like doing – all those things that sound simple, but they take some reflection so that you can be the best person you can be," she told Insurance Business. "You're not just your 'career person' or your 'home person.' You're this whole person, so I really like to take people as that whole person and help them to figure out what they're good at."
Take a deeper dive into this issue at Women in Insurance Atlanta.