Transformation at insurance companies needs to touch more than tech | Insurance Business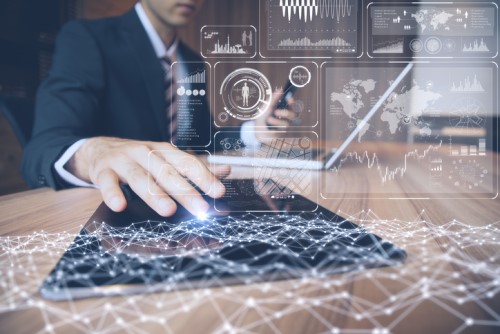 The wave of transformative technologies and disruptive innovations that's washing over the insurance industry opens up unique opportunities to increase female leadership in the sector. New chief data officer and chief information officer positions provide more ways for women to climb the corporate ladder and help shape their companies, according to 2018's "Women in Insurance: Leading to Action" study from ACORD.
As insurance companies embark on a transformative journey on the technology front, whether that's introducing artificial intelligence capabilities or taking advantage of data and analytics tools, encouraging conversations about diversity and inclusion, and how to change the culture of the company is also important.
"When I'm talking to [women] about transformation, usually the conversation goes to technology," said Amandah Greiling, senior vice president and head of underwriting support and service at Zurich North America, speaking at the Women's Innovation Networking Event (WINE) during Duck Creek's Formation '19 event.
"But what I do want to talk more about is how culture really influences transformation, and the most transformative technology – a new rating platform for an insurance company or a new communication method with brokers, as an example – cannot override a culture that is stuck in a lack of adoption or has a negative overall perspective. It's critically important as a female leader, [or] as a male leader, to really be able to be self-aware and understand what your personal brand is, and how that translates to transformation."
Read more: Innovation and diversity at insurance companies go hand in hand
Greiling pointed to the relationship she's built with her two kids, who she encourages to tell her the truth when something goes wrong, such as a failed math test. The same principle applies in the workplace, where leaders should let their employees know that it's OK to make a mistake, as long as they acknowledge the misstep and learn from it.
"That really goes to that power of personal brand, creating that culture and that environment that you want, being the leader that asks for the truth and then accepts it when it's told, that solicits feedback from individuals all the way from the front lines up, that really looks for the root cause of an issue before going straight to a technology solution," she said.
Focusing on your own capabilities and attitude as a leader is another way to transform the workplace from the inside out.
"Transformation starts from within. How can you lead transformation in your team and in your workplace if you are struggling with transforming yourself?" said Joyce Harkness, group chief information officer at Avant Mutual, adding that being courageous and curious are two important qualities of a leader, as is promoting those qualities among teams. "You can be in a culture that doesn't have psychological safety – you can be courageous, but at every turn, you get sideswiped. As the leader, are you creating that psychological safety for your team?"
If another leader isn't creating that safety in the workplace, where team members see that they have opportunities to explore new projects and contribute ideas, it's also important to have difficult conversations and promote the development of a culture where people can do their best work.
"Transformation doesn't come easily. It doesn't just come because you wish it to be. It starts with you as a leader among leaders," said Harkness.